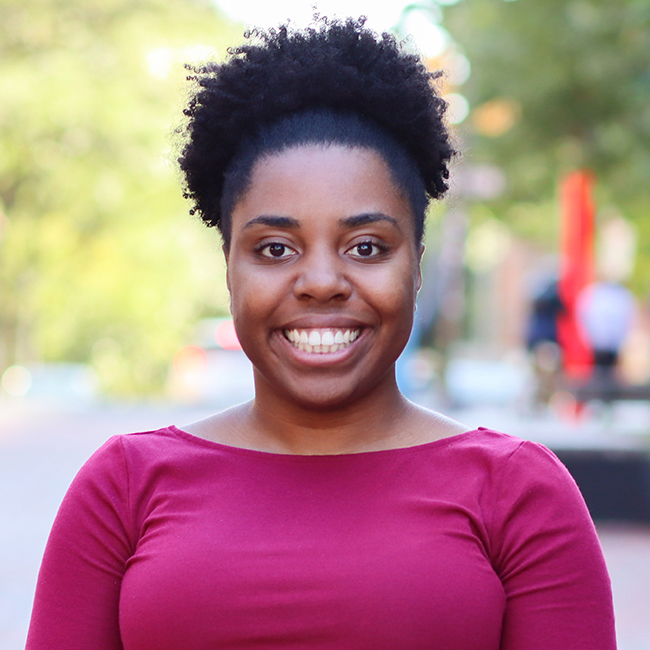 Pre-Health Specialized Studies '18
Education:
Pre-Health Programs, University of Pennsylvania '18
Bachelor of Science in Chemical Engineering, Ohio State University '17
As a chemical engineering major, Alex had a background in science but still needed to fulfill some prerequisites and take the MCAT. "Penn's Pre-Health Programs allowed me to complete all the classes that I needed as well as take some additional courses, and I was able to really take my time with the MCAT," she recalls. Working with Pre-Health Programs advisors to customize her curriculum, Alex was able to complete her coursework in three semesters, taking some core classes in biology and organic chemistry as well as advanced science courses on topics such as genetics and neuroscience.
Now working full-time at Penn as she applies for medical school, Alex makes the most of the support and advising offered by the program. "The Pre-Health Programs team holds application workshops every year where you can just bring your computer and all your questions," she says. "They also hired a consultant to do a workshop on how to prepare for the interview process and stand out as a candidate." Her current role, which she learned of through the Pre-Health Programs team, entails working as a clinical research assistant at the Penn Epilepsy Center. "I love working with epilepsy patients," she says. "I'm getting a ton of experience with the non-scientific part of medicine, too. Working with patients and physicians teaches me about things we don't always see in the classroom, like insurance issues and high co-pay costs for medications."
Alex is a vocal advocate for Pre-Health students who want opportunities to learn from doctors and surgeons in their professional environments. "I helped to revamp a physician shadowing program," she explains. "We found contacts who organized rotation schedules for medical students. A lot of departments had their hands full, but then some departments said they would love to have students come in, and we formalized it from there." Through her efforts, Alex had the opportunity to shadow a surgeon and a urologist, and participate in blood draw and suture clinics led by US Army health providers. Though she plans to pursue pediatric medicine, volunteering and shadowing opportunities helped introduce Alex to specializations within that field. "This program has definitely opened my eyes to career pathways I didn't think about before," she says.
"There are a lot of cool things I was able to help plan, and I think that attests to the support of the Pre-Health Programs office," Alex adds. "There have been so many students in this program who've created a student organization or started an activity because that's something they really loved and cared about. We say 'This sounds like a good idea' and they say 'How can we help?'"
When she's not preparing for the next step in her career, Alex unwinds with yoga and is enjoying her time in Philadelphia. "The journey to medical school and becoming a physician is long; you really have to be in it for the long haul," she reflects. "As students, we're constantly thinking about what's next—but I think this program allows you to step back and appreciate the journey."