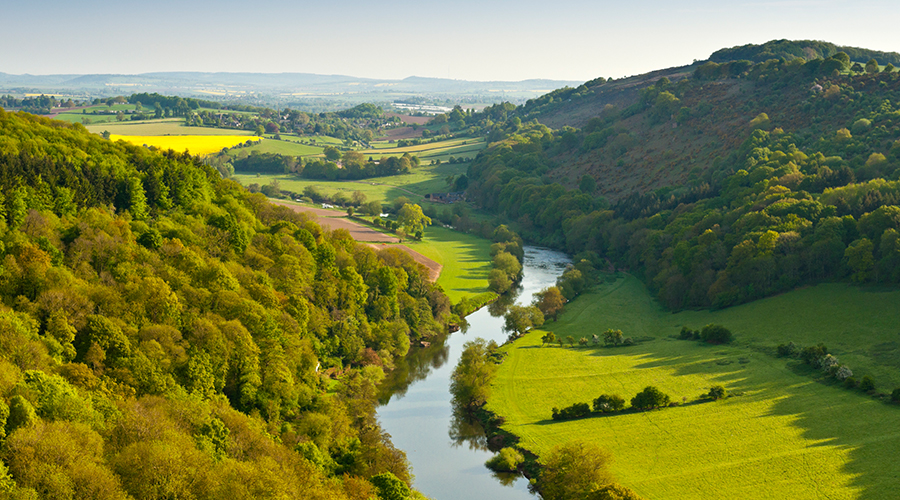 After working with the New Jersey Department of Environmental Protection as an AmeriCorps Watershed Ambassador, Izzy Castiglioni (Master of Environmental Studies '20) enrolled in Penn's Master of Environmental Studies (MES) in order to dig deeper into sustainable practices for managing environmental resources in her home state. "I grew up in the New Jersey Highlands," explains Izzy. "I knew Penn would have a strong program for local works—and I liked that the program had a lot of flexibility, so I ended up with something very tailored to my academic and professional interests."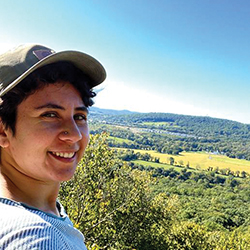 For Izzy, that meant taking every opportunity for fieldwork. "I took lots of classes that got me outside," she explains. "That's just how I learn: hands-on. What I liked was seeing the concepts that I learned applied physically out in the world." Penn courses in conservation and local ecology gave Izzy opportunities to explore local wetlands, farms, and preserves, learning industry guidelines and best practices for farming and protecting land and water resources. She also took a course in Puerto Rico ecology, culminating in a week-long trip to the island for an immersive education in tropical ecology and Puerto Rican conservation practices. "We have a lot to learn from other people in other parts of the world," says Izzy. "The way climate change affects ecology in the northeast is different from Puerto Rico, but we're going to be dealing with so many unexpected changes that it is really valuable to widen our perspective."
Focusing her curriculum with a concentration in resource management, Izzy took planning courses from the Stuart Weitzman School of Design as well as the Department of Earth and Environmental Science. "That intersection between departments was really useful, and taught me the language that I would be using outside of the classroom, in jobs and in state government roles." For example, Izzy balanced her coursework with a full-time position as outreach manager with the Pinelands Preservation Alliance and the Association of New Jersey Environmental Positions, which provided opportunities to apply multidisciplinary approaches to real-world challenges and opportunities. When the organization acquired a site called Rancocas Creek Farm with the intention of establishing a sustainable farm, Izzy drew on her classroom tools and knowledge to offer a long view of the project. "There was really poor soil on the site because it was used for soybean monoculture for many years, and it had a major stormwater runoff problem," she recalls. "So I got baseline data and used some online modeling tools to track the kind of changes that we would expect to see based on those best management practices that were implemented." Izzy's research and analysis became her capstone project for the degree, and her organization gained valuable insights on her initiative.
Now a Resource Management Specialist for the New Jersey Highlands Council, Izzy puts her planning and state government experience into practice for a planning agency dedicated to protecting and enhancing the region's natural resources. "I'd like to continue on this path, working on protecting natural resources and helping to guide sustainable development in the region—and, hopefully, work more on climate change adaptation and mitigation as well," she concludes.
Izzy advises prospective students to follow their interests and to be open to new experiences. "If you have the chance to branch out while still learning about the things that you're interested in, just try to take as many opportunities as you can get," she adds.