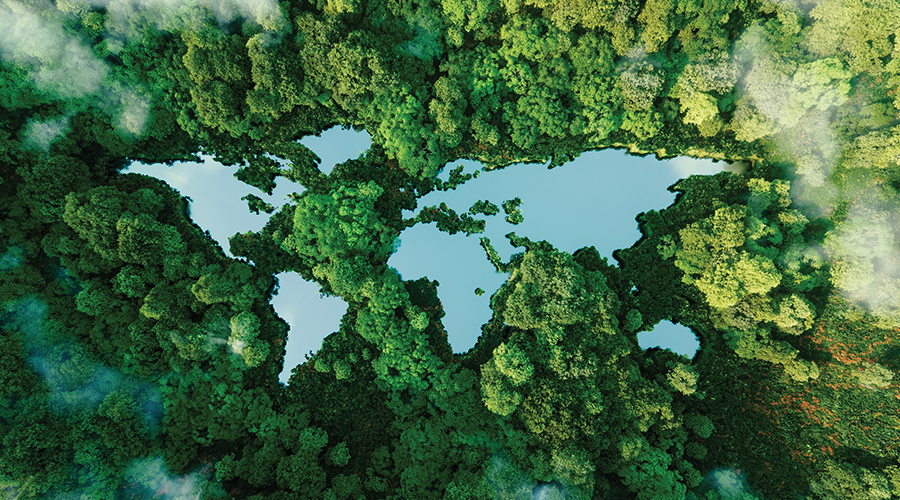 Adam Zebryk (Master of Environmental Studies '16) leveraged his degree from Vermont Law School's environmental law program into a career in construction and real estate law; in pursuing a Master of Environmental Studies (MES), he sought an opportunity to deepen his expertise in several directions. "When I looked at the Penn program, what I saw was the ability to connect environmental policy with business demands, and the ability to service my clients in the best way possible with the most knowledge," he says.
At Penn, Adam pursued a concentration in Environmental Policy to learn more about environmental, social, and governance (ESG) standards, which are increasingly important for the client organizations Adam has worked with throughout his law career. Within that track, he was able to choose from a wide range of courses, including some from the Wharton School which dovetailed with his interests in corporate sustainability and global policy. "I can speak to a number of different environmental issues because the program covers a lot of diverse disciplines," he reflects. The most memorable courses were those that brought him into direct contact with different sectors of environmental work: he recalls touring a water treatment plant, exploring a protected land area, and visiting the United Nations to learn more about global water issues. His final capstone project focused on opportunities for brownfield land use, a complex topic that entails a knowledge of law, policy, and environmental remediation strategies.
Now the Associate General Counsel for the American branch of Elementis Global, Adam values the opportunities he had to study global policy and understand how environmental policies and challenges impact corporations worldwide. Adam entered the MES program planning to pursue a career at the intersection of environmental and legal experience, and the degree positioned him to make his ambition a reality. For new students who are less certain of what pathways may be open to them, however, he encourages exploration. "You get to take courses in a number of different disciplines, and you're going to have the opportunity to get unique internships that you wouldn't get anywhere else—with companies that you don't even realize have an environmental component," he advises.
"When you come out of the Penn MES program, you're well-suited to hit the ground running," he concludes.