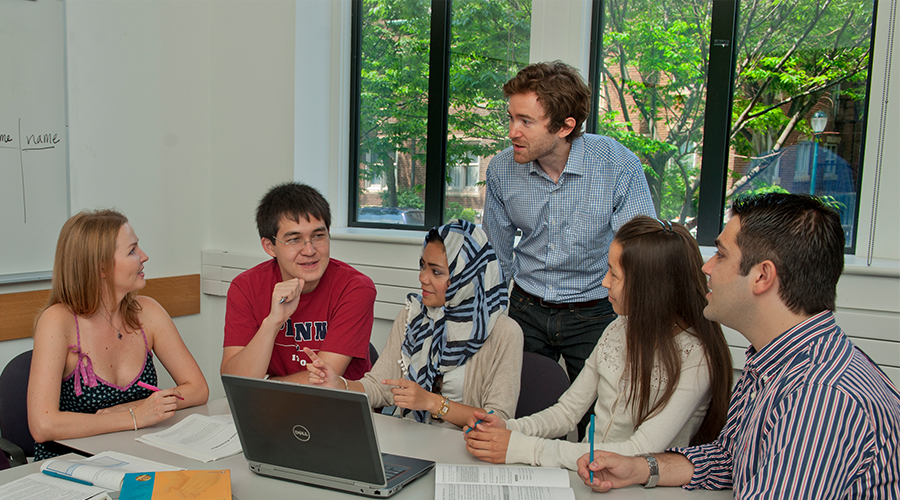 As an International Guest student, you will enroll in a full-time program of study (4 course units*) each semester you are enrolled at Penn. You will work closely with an academic advisor to select the courses that will help you accomplish your academic goals.
Choose your courses
As a student in the International Guest Student Program, you have access to a broad range of undergraduate courses (up to the 599 level). Each semester, the College of Liberal and Professional Studies (LPS) offers courses from more than 50 academic departments at a discounted tuition rate. 
In addition, students are eligible for courses offered by the College of Arts and Sciences, the Wharton School, and the School of Engineering and Applied Sciences. As part of the International Guest Student Program, students must enroll in a minimum of 2 course units through LPS or the College of Arts and Sciences.  
Course load
International Guest students must maintain full-time student status to meet visa requirements. Full-time student status requires a minimum of 4 course units during each semester of study (fall, spring, and/or summer). Typically International Guest students do not carry more than 4 course units during a given semester to ensure strong performance in all coursework. However, it is possible for special permission to be approved to carry up to a maximum of 5.5 course units during a semester after strong performance has been proven through one full semester at the standard level.