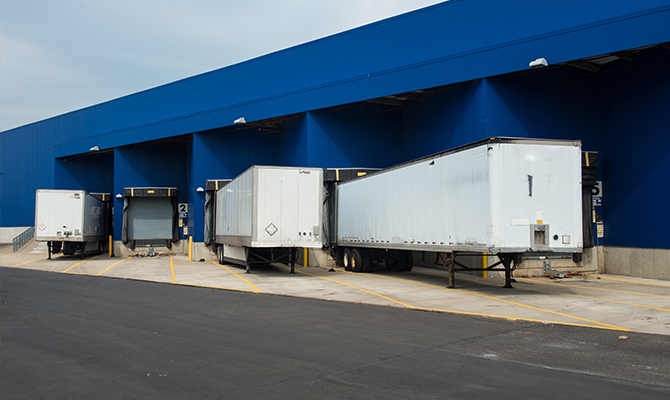 One Penn alumna brings sustainable solutions to the road
"Penn's Master of Environmental Studies (MES) helped me realize that I am a big picture kind of person. In the classroom and out in the field, I often asked myself, 'How do we get people where they need to be to fix a problem?'" shares Hilary Leifsen (MES '16), a Transport Sustainability Developer for the Inter IKEA Group.
In her role, Hilary ensures truck fleet suppliers adhere to IKEA's code of standards for environment, health and safety, working conditions and fair wages. She then guides suppliers in implementing green solutions like using alternative fuel, electric trucks and rail. Hilary adds, "The economic case for renewables, environmental technology, transportation and infrastructure only gets stronger every day. The ROI is faster than ever, and customers demand it."
Prior to working with IKEA, Hilary got her hands dirty working on a farm. "I was always playing in the mud as a kid," she remembers, "Working on a farm was something that I always wanted to do, and it solidified my desire to have an environmentally-focused career. I knew I would need a master's degree, so I started looking for jobs at local universities for the tuition benefits."
Hilary then landed an administrative role at Penn Law's Clinical Programs Office. She applied to the Master of Environmental Studies program right away and once accepted, she started taking two classes per semester. "The majority of classes I wanted to take were at night, and that was a huge draw. I could work full-time and complete my degree at a manageable pace."
During her time at Penn, Hilary dove into courses on eco-friendly business practices. "I learned how to communicate strategy and make sure planned results have a positive environmental impact." For her capstone, Hilary studied food waste, where it occurs in the supply chain and the emerging business models that can fix it. "That helped me in this job as well because my work is supply chain-oriented," she adds.
Today, Hilary travels across Europe to meet with IKEA's global sustainability coordinators to influence changes at home. "We get together to share knowledge, challenges and agree on global directions," she continues, "I always leave inspired." Reflecting on her career thus far at IKEA and what lies ahead for corporate sustainability, Hilary finds that "the good news is, the majority of large companies realize their operations are tied to sustainability and if they want to keep growing into the future, they need to address this publicly, aggressively and honestly."