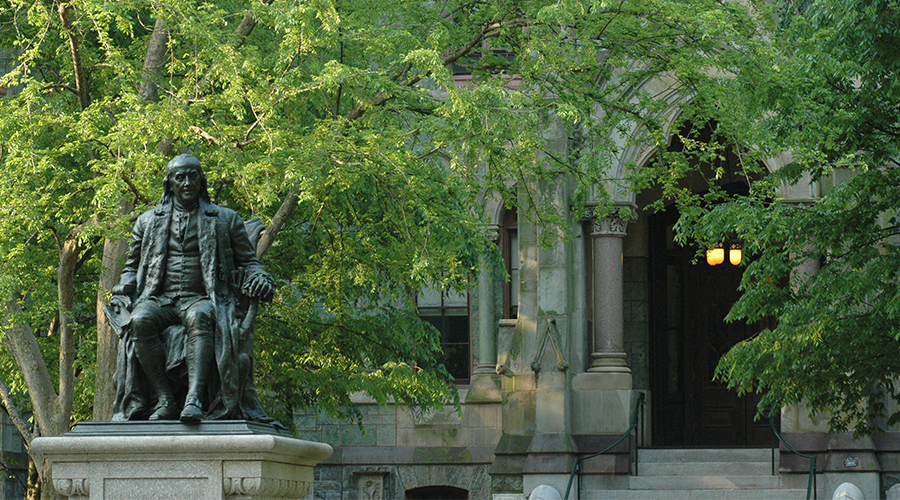 Taking full advantage of the Penn experience
Penn is proud to offer its employees opportunities to advance personal and professional goals with programs and courses to match their interests. Whether you enroll in one of our many innovative and multidisciplinary professional master's degrees or work with an advisor to design your own career-enhancing post-baccalaureate program, there are more ways than ever to pursue your passion at Penn. Visit our programs for information about all of the flexible and innovative programs offered by Penn's College of Liberal and Professional Studies (LPS).
As an employee, you are eligible for tuition assistance on credit-bearing and audited courses that you take here at Penn through our tuition benefits program. You can apply to a full degree program, or you can arrange to take just a few courses.
Penn's human resources website provides a full explanation of the tuition benefits available to you. University of Pennsylvania Health System employees should check directly with their human resources department for specific requirements and benefits details.
Discover the many opportunities at Penn LPS
All prospective LPS students, including Penn employees, must first apply and be accepted into their chosen degree or nondegree program. Please note that admission eligibility and application requirements vary by degree program. View the requirements for your program of interest to learn what you will need to apply.
Members of the LPS Recruitment Team look forward to helping you learn more about the exciting opportunities that await you at Penn. To schedule a one-on-one phone appointment, please call (215) 898-7326 or email lps-info@sas.upenn.edu.