A Penn alumnus pushes the water industry toward stronger sustainability
"I learned in Penn's Master of Environmental Studies program (MES) that three to four percent of the total energy consumption in the US is used for drinking water and wastewater. It represents a tremendous opportunity for the water industry to step up for sustainability," shares John Eppensteiner (MES '15), an environmental auditor for American Water, the largest publicly traded water and wastewater utility company in the US.
John's day-to-day responsibilities range from making sure treatment plants comply with regulations to reporting on the company's environmental impact. He also promotes best practices and new technologies to help American Water be more progressive and resilient—like using renewable energy to pump water and making infrastructure improvements to increase energy efficiency and reduce water leakage from old pipes.
Changes like these lower costs and help water and wastewater facilities maintain reliability in the face of climate change, as John witnessed when Hurricane Sandy blew through New Jersey. He explains, "Our treatment plants will see changes in weather patterns as the result of climate change, which can lead to increased flooding, prolonged drought or abrupt changes in source water quality. The water industry will have to learn how to adapt to a new normal."
The MES program helped John cement his career path and transition from a technical role to a sustainability leader within his organization. "Once I started taking classes, I discovered that my skills in environmental science could help improve the carbon footprint of the company and perhaps the entire industry. I thought that was a noble pursuit."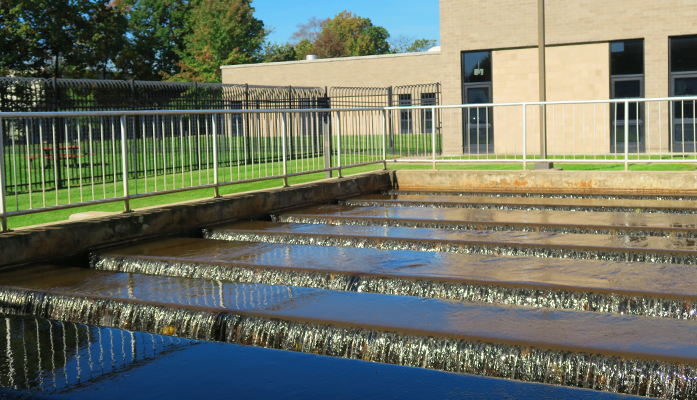 While earning his MES part time and working full time, John found the balance was manageable because he was so engaged with the material. "What I was learning wasn't in theory, it was a very practical application to my professional life. I was excited to get back into the classroom."
One of John's favorite MES instructors was Howard Neukrug, the former CEO of the Philadelphia Water Department and recently appointed Professor of Practice in the School of Arts and Sciences. "It was great for me to have him as a resource because he has such direct influence and experience in my field," he notes. Today, John works with Howard as a peer and is connecting American Water with Howard's new initiative, Penn's Center for Water Science, Technology and Policy.
"We're building a new headquarters in Camden, New Jersey and are looking to bring Penn students in for hands-on opportunities," John continues, "Philadelphia is such a hotbed for universities, students and young talent. For the water industry, there's so much going on here regarding innovation and green infrastructure. I think we are going to have an exciting relationship with Howard's institute moving forward."
For individuals considering a career in the water industry, John advises, "There are very diverse careers—we need everyone from engineers and microbiologists to accountants and lawyers. Water is essential for life, and there are wide-ranging water issues around the world. It's an area where you can make a difference."