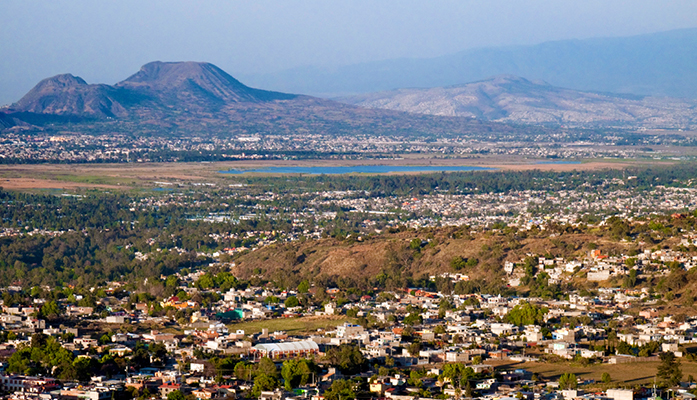 How a developer turned conservationist
Jeffrey Cowan (Wharton, '02, Master of Environmental Studies '12) followed a smooth path to becoming a successful businessman: he followed his financier father's footsteps to the Wharton School, and after he graduated, co-founded a real estate development company. Environmental work was not in the plan.
"Business was the world I knew," Jeffrey says. "At that time, the idea of environmentalism — that was hiking on weekends, just a hobby."
Jeffrey's company developed land for manufacturing and plant communities along the US-Mexico border. The firm grew significantly, and in 2009 he and his business partner considered whether to take their company public.
"That's when I realized I didn't want to commit another five years to the company, and began to think about moving away from business. I had come to see a new aspect of the land I was developing: water rights, and the fragility of a water supply for growing populations."
Jeffrey witnessed the impact of growing cities firsthand. "We'd purchased a 22,000 acre parcel right on the border, and the future and the development of the piece of land was completely tied to having the water rights. I wanted to study how growth in general was affecting water, but I wasn't exactly clear from which angle."
As Jeffrey investigated possible options, he found the MES program. "I instantly liked that it was flexible. As I decided how to combine my interests, it let me in the door to look at the different options."
Once at Penn, Jeffrey chose to create an individual concentration in water and finance, combining his business savvy with his newfound interest in resource management. "The MES program allowed me to take classes in different schools across Penn, such as the Engineering and Design schools. I also was able to take a conservation finance class and learn about water infrastructure financing. I created a mix of things that I could get the most use out of."
This flexibility, Jeffrey says, allowed him to position himself in a developing niche in the environmental world. "I was not just looking at nature in one way and infrastructure financing in another, but where those two come together."
His capstone project exemplified his multi-faceted approach to the question of water security. Jeffrey created a short animated film about the role nature plays in the provision of water, prepared a script and found financing for the film. "I knew it would reach more people than a paper," he says.
Now, Jeffrey is working for the Nature Conservancy in the Water Security Unit for the Latin American region. "I thank the MES program for helping me put it all in context — and giving me the tools I needed to understand activities already occurring in that field," Jeffrey says. "I came to the Nature Conservancy ready to make the difference that set me on the path to the MES in the first place."
Watch the short animated film, entitled "Nature in Water Security," that Jeffrey created for his capstone project.