Biological Chemistry Graduates
Joo Hyung Park, MCS '20
Bachelor of Science in Biochemistry, Denison University—Granville, Ohio
Future plans: Pursue a PhD in biological chemistry
Capstone: 4-Hydroxy-2-onenal (HNE) modification of histidine 50 affects the biophysical properties of α-Synuclein: implications for Parkinson's disease
Parkinson's disease is a neurodegenerative disease that degenerates dopaminergic neurons in substantia nigra and is characterized by the accumulation of α-synuclein (αS) in Lewy bodies. 4-Hydroxy-2-nonenal (HNE) is known to be a lipid peroxidation product that can posttranslationally modify αS, especially histidine 50 (H50). The purpose of this study is to identify how the site-specific modification of H50-HNE contributes to the pathogenesis of αS.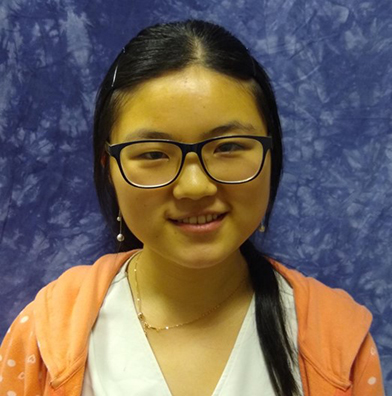 Shitian Wei, MCS '20
Bachelor of Science in Chemistry, Nanjing University—Jiangsu, China
Future plans: Pursue a career in industry
Capstone: Understanding the role of three specific amino acid residues on capsid assembly and interaction with core protein allosteric modulators (CpAMs)
Hepatitis B virus (HBV) chronically infects more than 250 million people worldwide and causes 680,000 deaths annually due to liver failure and hepatocellular carcinoma (HCC). This project intended to establish an in vivo capsid assembly assay to further understand the mechanism of HBV capsid assembly through interaction between CpAMs and Cp dimer.
Materials Inorganic Chemistry Graduates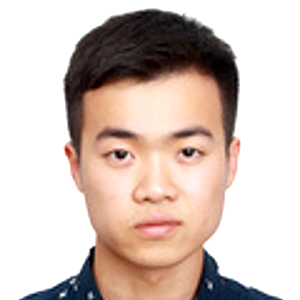 Di An, MCS '20
Bachelor of Science in Material Chemistry, Harbin Institute of Technology—Harbin, China
Future plans: Structure and materials engineer, Consumer Business—Huawei, Shanghai
Capstone: Monolayer self-assembly of monodisperse nanocrystals at the liquid-air interface
This capstone project focuses on the synthesis of monodisperse nanocrystals using LAISA technique in order to build a library of building blocks for self-assembly studies. Significant variables including evaporation rate, morphology, and ambient environment were studied to determine their influences on the self-assembly quality of the monolayers.
Xiang Zhou, MCS '20
Bachelor of Science in Chemistry, University of Sheffield—Sheffield, England
Future plans: Career in industry in the energy sector
Capstone: Tunable plasmonic behavior of dendrimer-NP hybrid materials
The optical properties of nanoparticles composed of Au-Ag alloys with an anthracene ligand grafter to their surfaces was studied. The plasmonic enhancement of the fluorescence was found to be varied among different compositions of the alloy nanoparticles.
Organic Chemistry Graduates
Hung-Ching Chen, MCS '20
Bachelor of Science in Chemistry, National Tsing Hua University—Hsinchu City, Taiwan
MCS Capstone Award recipient
Future plans: PhD program at Penn Chemistry
Capstone: Optimization of the synthesis of BNM-III-170 bis-TFA salt
Hung-Ching developed an effective "process synthesis" of a potential inhibitor of HIV-I viral infection and obtained multi-gram quantities (45 grams) in high yield.
Changfeng Deng, MCS '20
Bachelor of Science in Chemistry, Sichuan University—Chengdu, China
MCS Capstone Award Recipient
Future plans: PhD Program at Penn Chemistry
Capstone: Synthesis and photochemical studies of two pHP derived photocages
This project laid the groundwork for a new area of research in Professor Chenoweth's lab. Changfeng developed a synthetic pathway of a new class of p-hydroxyphenacyl (pHP) photocages that represent a new set of chemical tools for controlling live cell protein localization.
Jing Zhi (Kenny) Lo, MCS '20
Bachelor of Science in Biochemistry and Molecular Biology, The Pennsylvania State University—State College, PA
MCS Capstone Award Recipient
Future plans: Pursue a career in pharmaceutical and medicinal chemistry
Capstone: Formation of nanoparticles for the oral delivery of small molecules and targeted nanoparticles for parenteral delivery of cyclic peptides by flash nanoprecipitation
This study provided insight in nanoparticle formation from a small molecule drug through the FNP process.
Devendra Maurya, MCS '20
Bachelor of Technology in Surface Coating Technology, Institute of Chemical Technology (ICT)—Mumbai India
MCS Capstone Award Recipient
Future plans: Pursue a PhD in organic or polymer chemistry
Capstone: Mixed-ligand effect in biphasic single electron transfer-living radical polymerization
Devendra expanded the concept of mixed ligand effect to other metal catalyzed polymerization, identified conditions that are more cost effective, and expanded the library of solvents that can be used with TREN.
Download Devendra's capstone poster