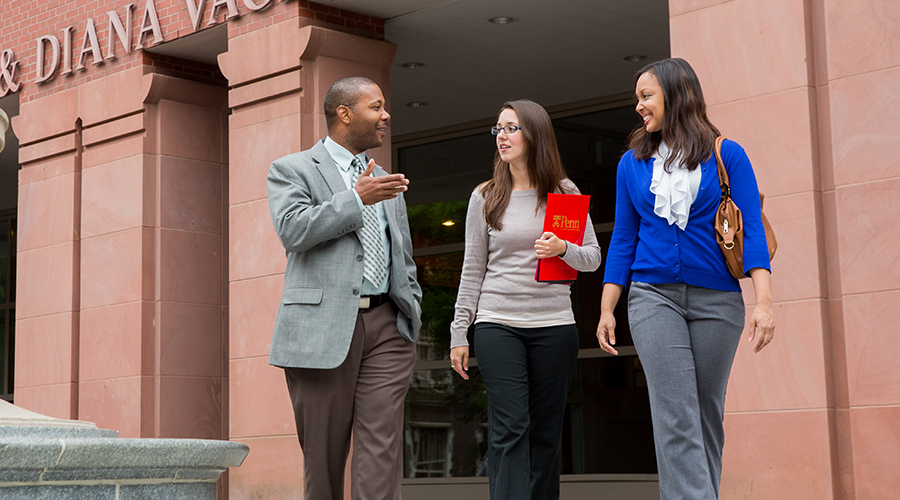 The typical student in the Master of Chemical Sciences program will hold an undergraduate degree in chemistry, engineering, mathematics or the equivalent. An adequate undergraduate background will vary, depending on area of concentration and will include some combination of coursework in chemistry, biology, mathematics, physics and/or engineering.
At a minimum, applicants will need to have completed two terms of calculus, two terms of introductory chemistry and the equivalent of two terms of organic chemistry with associated labs, and two terms of physics. Given these requirements, a degree in chemistry, physics or biology would be ideal preparation.
Your application will be evaluated according to the following criteria:
Academic record
Work or laboratory experience
Career objectives and reasons for choosing the program at Penn
Letters of recommendation
Test of English as a Foreign Language (TOEFL) scores, if applicable
See Application Overview for specific requirements.
COVID-19 and admissions reviews 
Recognizing the challenges of teaching, learning, and assessing academic performance during the global COVID-19 pandemic, Penn's admissions committees for graduate and professional programs will take the significant disruptions of the COVID-19 outbreak in 2020 into account when reviewing students' transcripts and other admissions materials as part of their regular practice of performing individualized, holistic reviews of each applicant. In particular, as we review applications now and in the future, we will respect decisions regarding the adoption of Pass/Fail and other grading options during the period of COVID-19 disruptions. An applicant will not be adversely affected in the admissions process if their academic institution implemented a mandatory pass/fail (or similar) system for the term or if the applicant chose to participate in an optional pass/fail (or similar) system for the term. Penn's longstanding commitment remains to admit graduate and professional student cohorts composed of outstanding individuals who demonstrate the resilience and aptitude to succeed in their academic pursuits.
Master of Chemical Sciences application deadline
New Master of Chemical Sciences program student cohorts are admitted for fall terms only. Your application portfolio, including all transcripts, must be received by the following deadline:
| Term of Entry | Deadline |
| --- | --- |
| Fall 2022 | March 1, 2022 |