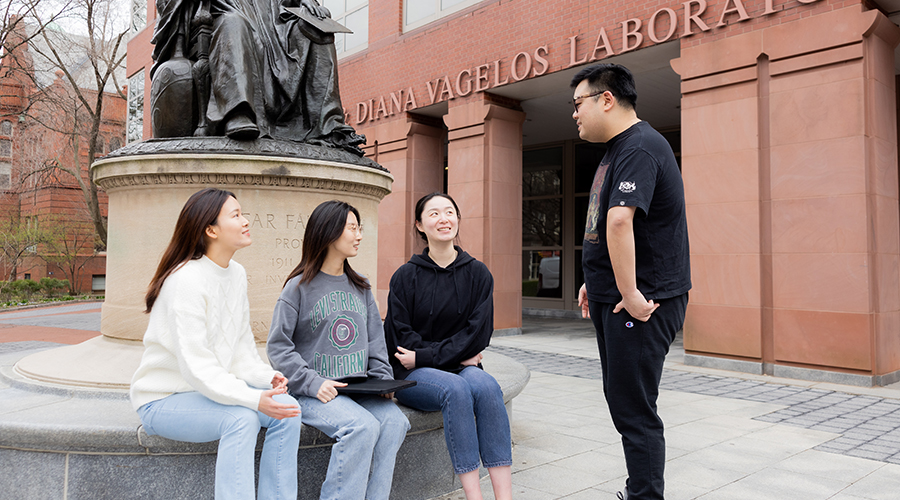 The typical student in the Master of Chemical Sciences program will hold an undergraduate degree in chemistry, engineering, mathematics or the equivalent. An adequate undergraduate background will vary, depending on area of concentration and will include some combination of coursework in chemistry, biology, mathematics, physics and/or engineering.
At a minimum, applicants will need to have completed two terms of calculus, two terms of introductory chemistry and the equivalent of two terms of organic chemistry with associated labs, and two terms of physics. Given these requirements, a degree in chemistry, physics or biology would be ideal preparation.
Your application will be evaluated according to the following criteria:
Academic record
Work or laboratory experience
Career objectives and reasons for choosing the program at Penn
Letters of recommendation
Test of English as a Foreign Language (TOEFL) scores, if applicable
See Application Overview for specific requirements.
Master of Chemical Sciences application deadline
New Master of Chemical Sciences program student cohorts are admitted for fall terms only. Applications are handled in two rounds: priority admission and standard admission. We encourage applicants to submit before the December 15 priority deadline for a faster enrollment decision. Your application portfolio, including all transcripts, must be received by the following deadlines:
Term of Entry
Deadline
Fall 2024

Priority application deadline: December 15, 2023
Regular deadline: April 15, 2024 (rolling admissions review)
International applicants should submit their application by March 1, 2024, to allow time to obtain visas.