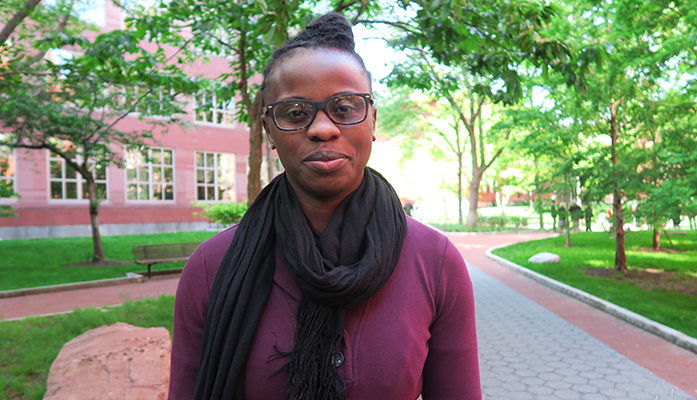 One Penn student makes an impact, one country at a time
"If you interviewed me last year, I would have said I wanted to go to med school. Now, after being exposed to so much at Penn, I know my calling is in global work," shares Akudo Ejelonu (Master of Environmental Studies/Master of Public Health, May '18—expected).
Akudo first became interested in environmental matters when she relocated to the Gulf Coast immediately after Hurricane Katrina hit in 2005. "My family migrated here from Nigeria when I was young. We grew up in a lot of environmentally hazardous places," she recalls, "When you see people who look just like you and are going through this traumatic experience on TV, well, it was no question. I had to support my community."
"It was bittersweet," she remembers. "That experience exposed me to the environmental and public health issues surrounding disasters—to not just dissect preparedness and response, but to also look at how environmental factors impact certain communities. I also wanted to explore the policy decisions that protect communities or put them in worse conditions."
In 2007, Akudo moved to the Philadelphia area where she helped found Elements Organization and was part of the planning team for the first LGBTQI women of color conference in the Delaware Valley region. From there she traveled to DC and California to broaden her expertise in grassroots community organizing and policy work. She worked with the US Social Forum, became a certified birth doula for the Philadelphia Alliance for Labor Support (PALS) and a yoga instructor for the Philly Yoga Factory during this transformative process.  
To connect her passion for community health with a growing interest in science and research innovation, in 2013 Akudo landed a clinical research position with Penn Medicine. She worked with doctors at the Women's Health Clinical Research Center in the Urogynecology Department.
Being an employee of Penn, Akudo took advantage of the University's tuition benefits and dove into public health courses. "One of my first classes was Environmental and Occupational Health with Richard Pepino and Dr. Marilyn Howarth, she recalls, "I realized then that I wanted to learn more about the science behind these issues and Richard Pepino was the person who directed me to the Master of Environmental Studies (MES) program."
When Akudo first met the MES team, the dual degree with the Master of Public Health was in its early development phases. Thankfully, her excitement helped move the program forward, and she became one of the first MES/MPH students here at Penn. "It was a beautiful marriage. I was able to focus on community outcomes and health." And soon, she will be putting her studies into action with a position at the Philadelphia VA Medical Center.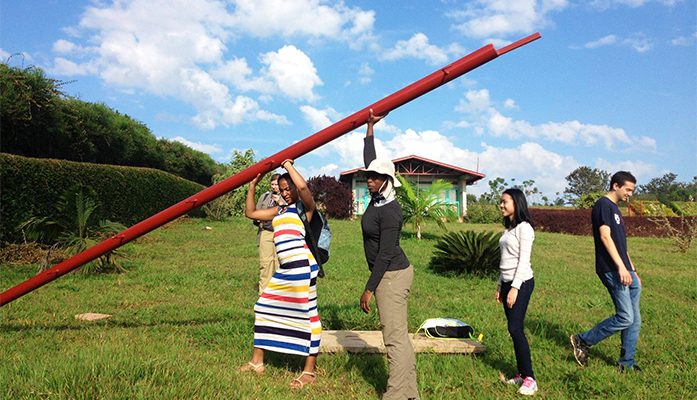 Since joining the MES/MPH dual degree program, Akudo has also traveled the world—from Calcutta to Botswana—addressing dozens of environmental public health matters. Just this summer, with support from the Kleinman Center for Energy Policy, Akudo went to Rwanda with the School of Engineering's Global and Local Service Learning Program. There, she helped build solar energy panels for a water filtration system that can minimize water-borne diseases. In addition, the project to collaborated with the Gashora Girls Academy to set up solar powered lighting on campus.
"I love the MES team," she beams, "they allow me to fly."