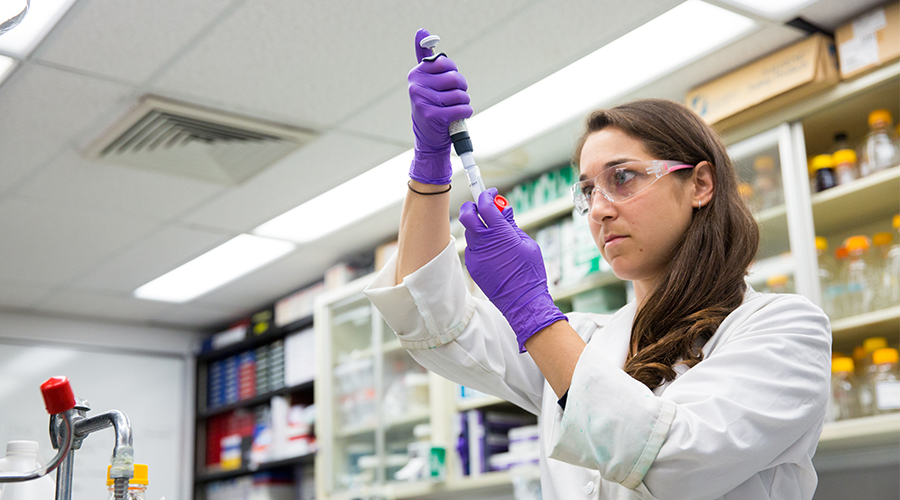 The Pre-Health Programs offer promising students with strong academic backgrounds an opportunity to study at one of the most outstanding academic research universities and professional school complexes in the world, while benefitting from unparalleled preparation for professional school application. As a result, the admissions process is highly selective, with truly passionate and promising candidates admitted into the Programs.
Successful applicants generally have earned a bachelor's degree, possess an excellent academic record and have demonstrated success in standardized testing. It is also important that applicants demonstrate a clear understanding of the challenges awaiting them in their chosen healthcare field, typically gained through substantial (usually a year) volunteer work or employment in a related field. Some of our students have applied to the program after a period of volunteer service, either abroad or in the United States.
The Pre-Health Program to which you apply will depend upon your academic background and career goals. If you have taken few or no science courses, you should apply to the Core Studies option. If you have taken all or most of the prerequisite sciences courses for your professional school and/or have previously applied to professional school, you should apply to the Specialized Studies option. If you are unsure which of the programs is best suited to your background, choose Core Studies on your application and we will work with you to determine the best curriculum for you.
Eligibility
The Pre-Health Programs Admissions Committee considers each candidate's application materials holistically, as part of a selective admissions process. The Admissions Committee thoroughly examines all aspects of each candidate's academic background and health-related experiences as evidence of their academic potential, intellectual strength, and ability to think independently. Finally, the Committee considers the motivation of the applicant, whether he or she is likely to be a contributing member of the Penn community, and the overall competitiveness of the applicant pool.
Students who have been denied admission to the Pre-Health Program's Core or Specialized track must wait one year before re-applying to either. This policy does not impact a student's ability to apply to other programs at the University of Pennsylvania at any time.
Application and deadlines
The first step toward entering a Pre-Health Program at Penn is completing the online application.
You may apply to begin the Specialized Studies program during the fall, spring, or summer terms, and the Core Studies program during the fall or summer terms. Your application portfolio, including all transcripts, must be received by the following deadlines:
Term of Entry
Deadline
Summer 2023
April 1, 2023
Fall 2023

February 15, 2023: Early Decision Deadline
Students who complete their application by this date will receive an admissions decision 4-6 weeks after submission.

May 1, 2023: Core Studies Program Regular Decision Deadline

May 15, 2023: Specialized Studies Program Regular Decision Deadline

Spring 2024
November 1, 2023