One Penn alumna thrives in corporate sustainability
"I learned how to create win-win situations within stakeholder management in Penn's Master of Environmental Studies (MES)," shares May Vickers (MES '16), a sourcing manager for FMC Corporation's Global Procurement Group. FMC is an international agricultural, industrial and consumer products manufacturer. May works on a team that not only drives cost savings, but also aims to hire vendors that adhere to their health, safety, ethical and environmental standards.
"When I'm analyzing potential vendors, it is important to understand that each vendor can have different environmental impacts," she adds, "During contract negotiations, my MES degree comes into play because I can better promote the value-add of sustainable practices."
Penn's MES program helped May gain the skills she needed to thrive in her career. "I chose Penn because it offered the flexibility to specialize in what I wanted to pursue, which was corporate sustainability." As a full-time student, May took courses in the School of Arts and Sciences, the Wharton School and Penn Engineering. She recalls, "My favorite course was Dr. James Hagan's Life Cycle Assessment. It became the methodology that I used in my capstone project. The course also served me well in securing my first job at General Mills because there were a lot of analytics involved and I was able to speak to that in interviews."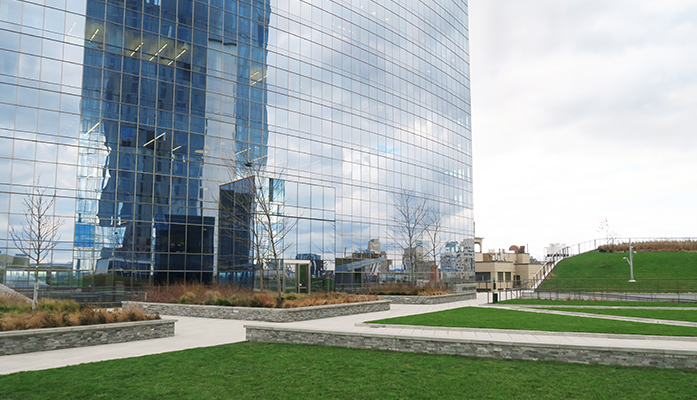 For her capstone project on hydraulic fracturing, one of May's readers was an executive at General Electric. "I made important connections in the corporate sphere," she continues, "Penn's MES program does an amazing job of setting you up to go into the field you want to pursue through the capstone experience."
After growing up in Brunei Darussalam on the Island of Borneo, moving to Colorado as a teenager and attending college in Rhode Island, May is happily settled in Philadelphia and her career. "I absolutely love Philadelphia. It's a wonderful city," she adds. "With a company as big as FMC, one green initiative can make a difference. We say 'sustainability is in our DNA' here, and I'm glad I work for an organization that shares my values."