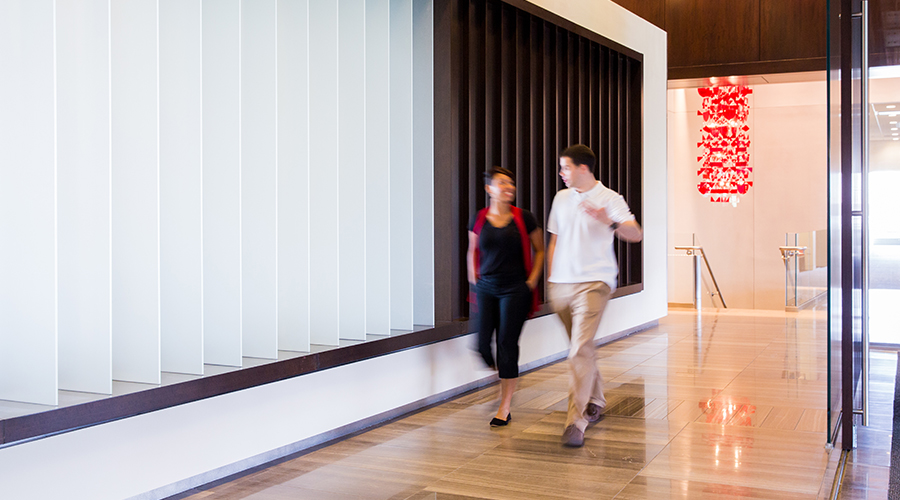 Domestic Guest Student Program application deadlines
You may apply as a domestic guest student during the fall or spring terms. Your application portfolio, including all transcripts, must be received by the following deadlines:
| Term of Entry | Deadline |
| --- | --- |
| Spring 2024 | November 1, 2023 |
| Fall 2024 | July 1, 2024 |
Application materials checklist
Since all required supporting documents are submitted through the online application system, hardcopy material other than official transcripts or letters of recommendation will not be accepted.* Please urge your recommenders to submit their letters through the online system. Please note that all application materials become the property of the University of Pennsylvania and will not be returned. Remember to retain a personal copy of your application.
*Unsolicited material will not be used for review.
Applications must contain all of the following in order to be considered complete:
Completed online application
Nonrefundable $75 application fee
Application essays, listed below
Official letter of permission from current college or university (see "Institutional supporting materials" below)
Unofficial transcripts from each postsecondary school attended, uploaded through the online application system 
If you have completed less than one year of liberal arts work at the college level, a high school transcript or an official score report from the test of General Educational Development (GED) (if you left high school without graduating) is required.
Required institutional supporting materials
Students must have written permission from their dean or the academic director of their undergraduate degree program to participate in the program and to transfer the credits earned at the University of Pennsylvania to their home institution. The letter should identify the semester for which the student is applying and should be sent directly to the College of Liberal and Professional Studies office.
Students on a leave of absence and/or students who are not currently enrolled full time at their home institution are not eligible for the Domestic Guest Student Program.  
Non-US citizens are not eligible for the Domestic Guest Student Program.  
International students currently studying at US undergraduate institutions may be eligible for Penn Summer Sessions. 
Domestic Guest Student Program application essays
Your application will include essays addressing the topics listed below. The essays are reviewed as a reflection of your writing ability and should be well thought out and polished. (Please compile your responses into a single document, but keep them as separate essays.)
Describe your educational history and background, making sure to address whether your records and transcripts accurately reflect your academic ability.
Write a brief essay describing your academic and personal goals and explain how these will be furthered by study at Penn in general and at LPS in particular. Feel free to discuss a specific academic topic you have enjoyed studying and explain why it is of interest to you.
Describe any nonacademic experiences that you feel strengthen your application such as employment, travel, community affairs, volunteer work, publications, etc.
Letters of recommendation
Letters of Recommendation are not required for the Domestic Guest Student Program. However, you may submit up to three letters of recommendation to support your application. These should be from individuals with whom you have had a close professional or academic association and who know of your desire to enroll at the University of Pennsylvania. Recommendations may be submitted online (preferred) or by mail. For online recommendations, please follow the instructions in the Recommendations section of the online application.
Standardized test scores
Standardized test scores such as the SAT are not required for admission to the program. However, you may choose to submit them in support of your application. Request that your scores be forwarded to the College of Liberal and Professional Studies, using ETS institutional code 2986.
A strong command of the English language is necessary for successful study at Penn. Applicants whose native language is not English must submit Test of English as a Foreign Language (TOEFL) scores to demonstrate English proficiency. Please note that the TOEFL is rarely waived; therefore, we encourage applicants to take the test to avoid delays in completing the application. The minimum TOEFL scores required for admissions consideration are: 100 (iBT), 250 (CBT) or 600 (PBT). The TOEFL must be sent from ETS using the institutional code 2986. To locate a testing site near you or schedule an exam, visit the TOEFL website. International English Language Testing System (IELTS) is also accepted and the minimum score for consideration is a 7. You may upload a copy of your IELTS test to the standardized test score section of the application.
Please note that the College of Liberal and Professional Studies is accepting at-home GRE and TOEFL test scores and the IELTS Indicator exam scores through the 2022-2023 admissions year. Please visit the specific standardized testing websites for exam options in your home country.
Upon review of an applicant's file, the Admissions Committee reserves the right to request TOEFL scores.