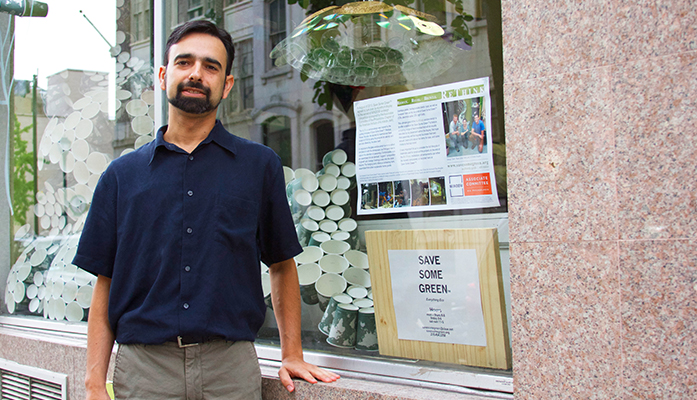 A fashion retailer goes rogue
Five years ago, Judah Press was living in New York City, working for a top clothing manufacturer in the Fashion District. His job was to predict trends and tailor orders to customers' tastes, watching buying patterns to make sure his company's products flew off the shelves at Walmart and Target. He enjoyed his work, but he was secretly working on another dream.
In his spare time, Judah was crafting a business plan for a green department store.
"I saw how retail has the power to influence the whole business chain. What customers buy determines what companies create for them. At the same time, I felt farther away from nature than ever. I wanted there to be trees left when I left NYC. I saw a way to put those ideas together."
By opening a green department store, Judah hoped to stoke demand for sustainable products by educating customers about the importance of sustainability and offering an array of clothes and gifts. However, he didn't have the rigorous background in environmental science he needed to make sure his idea was grounded in the best environmental practices possible.
"My plan was coming together, but while I knew I was personally concerned about the environment, I didn't know enough about climate change and sustainability on a broader scale," Judah says. "That's when I found the MES program."
Judah decided to apply to the MES program after speaking to Program Director Yvette Bordeaux, who helped him think through how he could use his degree to make his business idea a reality.  Once enrolled, Judah focused on resource management, and faculty guided him to classes that melded his real-world experience with core environmental concepts.
"I felt really privileged to work with each of my professors. They got me to some key realizations, such as downsizing my plan from a full department store to a general goods store, and making my capstone into an opportunity to carry out market research into other environmentally friendly stores in the region."
In 2009, Judah opened Save Some Green near Rittenhouse Square in Philadelphia. Judah furnished the space sustainably, finding recycled and salvaged shelving and displays so as to have the smallest possible footprint. In addition to carrying household essentials, the store offers workshops on sustainable living, and provides electronic recycling services for the surrounding neighborhood.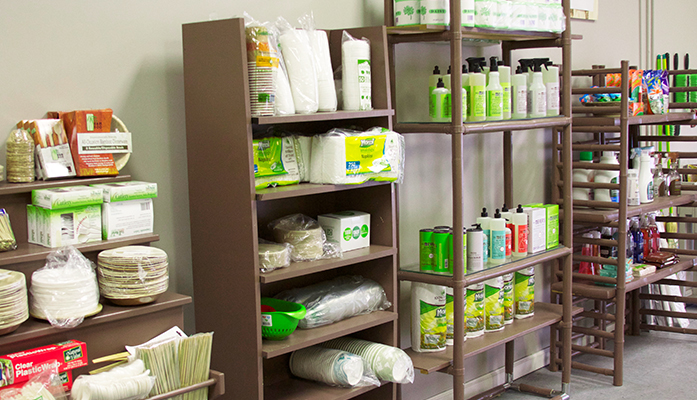 "I know what I do is important because when I worked with Walmart, whenever Walmart said "Jump," we said, "how high?" Demand affected what we did and what we brought in from where. Now, people stray in to the shop, and I explain why they, the shoppers, are important, and how buyers' decisions affect the whole marketplace."
In the future, Judah has plans to expand his educational efforts, but for now, he's just happy to be a key hub for environmental protection in his neighborhood.
"The best part of my day is when people come and say, "We love that you're here." They're glad to have access to a place where they can vote with their dollars on behalf of the environment. Change starts here — our interaction with consumption."