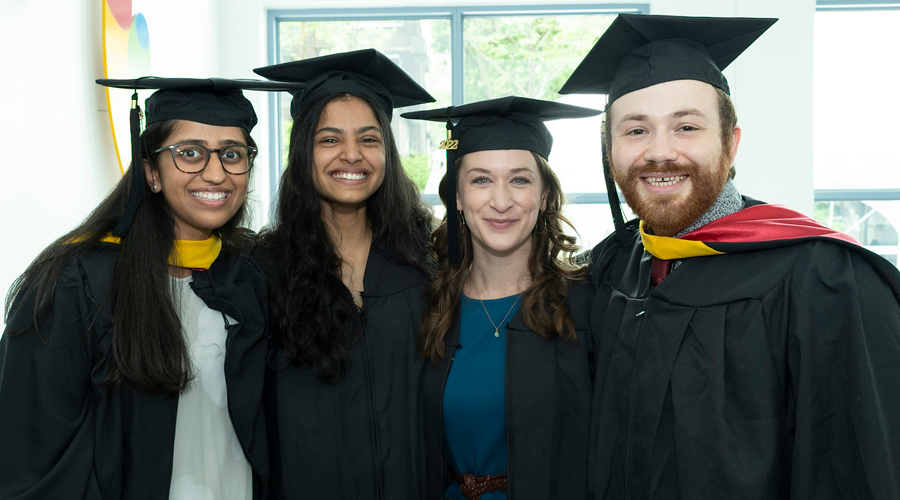 2023 LPS Graduation Ceremony
Date: Sunday, May 14, 2023
Time: 4 - 5:30 p.m.
Location: Zellerbach Theatre at Annenberg Center for the Performing Arts (3680 Walnut Street)
Students graduating from LPS programs are invited to two celebratory events: the LPS Graduation Ceremony and University Commencement. At the LPS Graduation Ceremony, your degree program will be called to the stage and your name will be announced. At the University Commencement, students from each school at Penn are seated and stand together as Penn's President announces each class as a whole.
The 2023 Penn Commencement will be held Monday, May 15, at Franklin Field (33rd and Spruce Streets). More information is available at the Penn Commencement website.
Important action items for graduating students
Location and parking
Annenberg Center for the Performing Arts is located at 3680 Walnut Street on the campus of the University of Pennsylvania. It has been designed to accommodate the needs of individuals with physical disabilities.
Parking options:
Garage on the corner of 38th and Walnut Streets
Valet parking: The Inn at Penn at 3600 Sansom Street
Sheraton Hotel: Corner of 36th Street and Chestnut Street
Garage at the corner of 40th and Walnut Streets (at the Acme)
Street parking
We recommend that you review these parking locations before arriving at the ceremony. Additional information on Penn parking locations is available at the Penn Transportation and Parking website.
Venue information
For this year's Graduation ceremony, Penn is following national, state, and local guidelines for safety. In addition, Annenberg Center maintains specific health and safety policies for entry requirements.