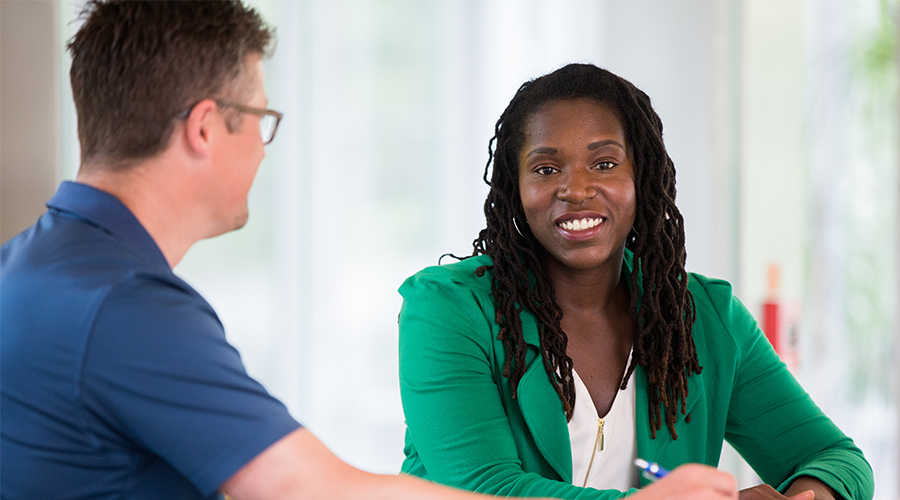 The Master of Science in Organizational Dynamics (MSOD) program is designed for mid-career professionals from a variety of backgrounds and requires no specific prerequisite courses. The degree is ideal for those who wish to complement their MBA or another professional or graduate degree, as well as those who do not need the traditional foundational curriculum of an advanced business degree. Students come from a wide range of disciplinary backgrounds and professional enterprises including corporations, public institutions and nonprofit organizations, as well as from professional fields such as law, education and healthcare. However, for your admission to the program, it is necessary that you have a strong academic background and well-articulated objectives for participating in the program.
Successful applicants must hold a baccalaureate degree from a regionally accredited US institution and are expected to have achieved a 3.0 GPA in previous academic work, or explicitly address why they expect to be able to do so in their graduate degree program. In addition, candidates must have completed at least five years of full-time, management-related, professional work. Standardized tests such as the Graduate Record Exam (GRE) are not required when applying for the Master of Science in Organizational Dynamics program. 
International applicants should make sure that their degree is the equivalent of a four-year degree in the US, and must demonstrate English proficiency via their Test of English as a Foreign Language (TOEFL) scores.
See our Application Overview for specific requirements.
COVID-19 and admissions reviews 
Recognizing the challenges of teaching, learning, and assessing academic performance during the global COVID-19 pandemic, Penn's admissions committees for graduate and professional programs will take the significant disruptions of the COVID-19 outbreak in 2020 into account when reviewing students' transcripts and other admissions materials as part of their regular practice of performing individualized, holistic reviews of each applicant. In particular, as we review applications now and in the future, we will respect decisions regarding the adoption of Pass/Fail and other grading options during the period of COVID-19 disruptions. An applicant will not be adversely affected in the admissions process if their academic institution implemented a mandatory pass/fail (or similar) system for the term or if the applicant chose to participate in an optional pass/fail (or similar) system for the term. Penn's longstanding commitment remains to admit graduate and professional student cohorts composed of outstanding individuals who demonstrate the resilience and aptitude to succeed in their academic pursuits.
Application and deadlines
The first step toward earning your Master of Science in Organizational Dynamics degree at Penn is completing the online application. 
You may apply to begin your studies during the fall, spring or summer terms. Your application portfolio, including all transcripts, must be received by the following deadlines:
| Term of Entry | Deadline | Deadline for International Applicants |
| --- | --- | --- |
| Summer 2022 | May 1, 2022 | March 1, 2022 |
| Fall 2022 | August 1, 2022 | June 1, 2022 |
| Spring 2023 | December 1, 2022 | October 1, 2022 |
Applications for the Master of Science in Organizational Dynamics program are accepted on a rolling basis, meaning that applications are acted upon throughout the year whenever they are received. Selected applicants will be invited to personally interview with the program staff.