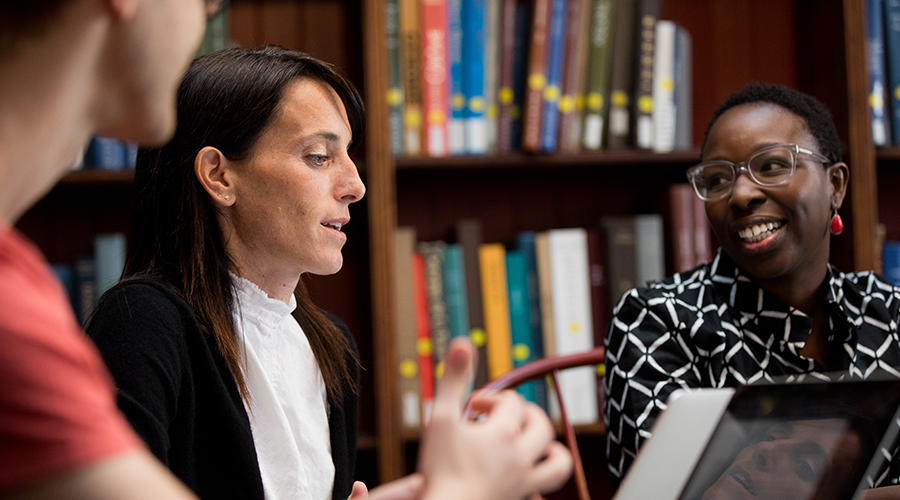 The Post-Baccalaureate Studies program (Post-Bacc Studies) is designed for individuals from a variety of backgrounds and requires no specific prerequisite courses. However, applicants must meet all of the eligibility requirements.
Applicants must hold a bachelor's degree from a regionally accredited US institution. Successful applicants to the program should possess at least a 3.0 grade point average in previous academic work.
International students should make sure that their degree is the equivalent of a four-year degree in the US. Students requiring an F-1 visa must study full-time and can be sponsored for a maximum of two years. If you have any additional questions on visa requirements, please contact International Student and Scholar Services at Penn.
The Post-Baccalaureate Studies Admissions Committee considers each program candidate's application materials holistically, as part of a selective admissions process. In addition to reviewing your academic record and resume, they will evaluate all of your written application materials as a reflection of your academic writing ability.
Application and deadlines
The first step toward entering the Post-Baccalaureate Studies program at Penn is completing the online application.
You may apply to begin Post-Baccalaureate Studies during the fall, spring or summer terms. Your application portfolio, including all transcripts, must be received by the following deadlines:
| Term of Entry | Deadline |
| --- | --- |
| Spring 2024 | December 1, 2023 |
| Summer 2024 | May 1, 2024 |
| Fall 2024 | August 1, 2024 |
If you are a graduate of the University of Pennsylvania, Bryn Mawr College, Haverford College, or Swarthmore College please apply to the "Penn Alumni Program" within the application.