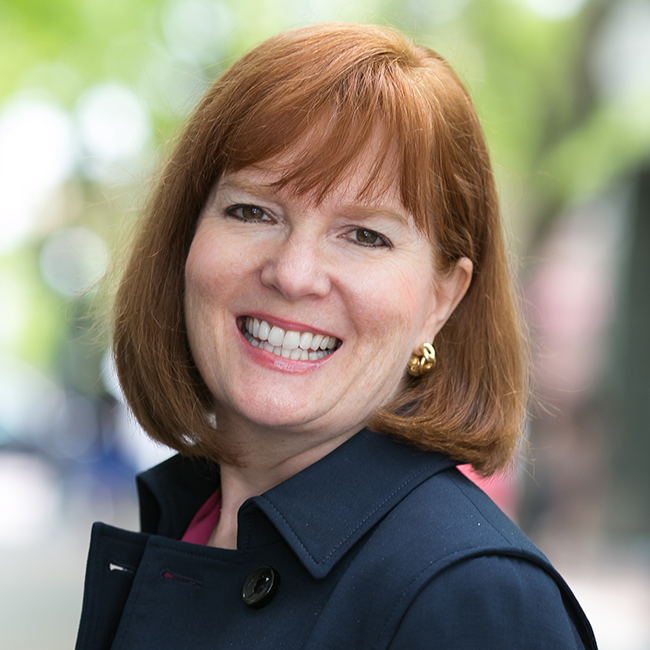 Founder & CEO, Executive Coach and Consultant, The Professional Development Group LLC
Education:
MS in Organizational Dynamics, University of Pennsylvania '94
BA in English, Spanish and Film, Susquehanna University '84
Shawn Kent Hayashi's (Master of Science in Organizational Dynamics '94) advice for career growth is "say yes to the things that speak to your strengths and motivate you." She founded The Professional Development Group after doing just that. In her work, she is passionate about creating high-performing teams and inspiring leaders.
Looking back, Shawn remembers, "I joined the Organizational Dynamics program at Penn while I was working for a division of the Dun & Bradstreet Corporation. I wanted insights and models that would help me do my job better. I also knew I wanted both theoretical and experiential learning. My thesis work at Penn led to me designing corporate and association mentoring programs. My business has been growing and evolving ever since."
Now with more than 20 years as a leadership coach and CEO, Shawn reflects, "The Professional Development Group was born out of my love for creating great organizations and helping people recognize how to do work that is meaningful, engaging and rewarding." She works with huge multinational corporations like Ansel, Johnson & Johnson and Comcast as well as small businesses like Hellertown Dental and Franklin Farms East. She adds, "The key denominator for my clients is that there's a leader who is committed to growth, who recognizes that when we grow as individuals, we can grow as teams and then we can grow as businesses."
Shawn explains, "I use a series of assessments that help me know how a person is wired—their preferred learning style, communication preferences, motivators and natural talents. We dig into that and understand what drives the individual. From there, we can do the same for a team and figure out what they will do well and where their blind spots will be."
Along with her career as an executive coach and consultant, Shawn is a contributor on Forbes.com as well as the executive-in-residence for Lehigh University's MBA program. She is also an author of seven books, including 2016's How to Improve Your Emotional Intelligence at Work & in Relationships.
Shawn credits her success to the knowledge and skills she acquired in the Organizational Dynamics program. "I am very grateful for my experience in Organizational Dynamics because it gave me the foundation that I've been building on ever since."