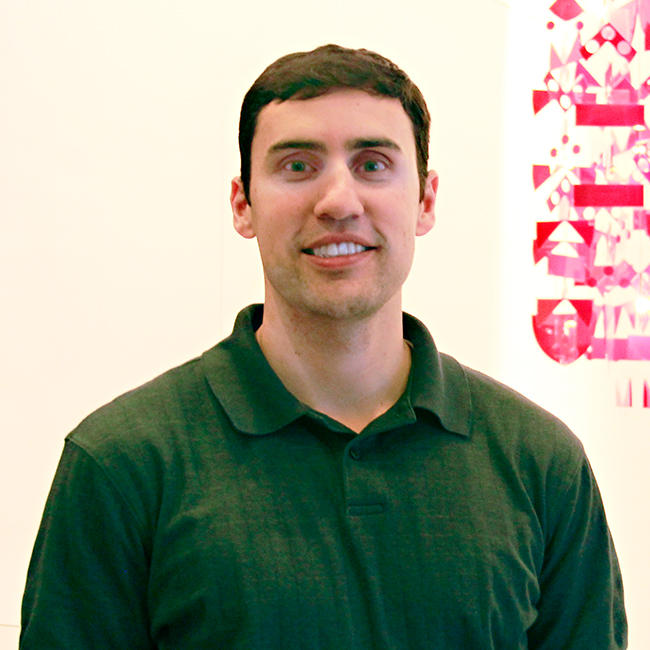 Pre-Health Specialized Studies '14
Education:
University of Connecticut School of Dental Medicine `19
University of Pennsylvania, Pre-Health Programs `14
Brigham Young University, Bachelor of Science, Chemistry `07
Matt Sparks, 34, will be the first to tell you that he has traveled on an unusual career path. Along the way, Matt has developed considerable skills in chemistry and teaching but remained open to exploring new opportunities, regardless of their challenges.
Matt majored in chemistry at Brigham Young University. When he graduated in 2007, he started to work as a science teacher at an under-resourced middle school in Bridgeport, Connecticut. Two years later, he moved to New Haven to become the chemistry teacher at a new charter high school. He was great at working with the students, and more importantly, for him personally, Matt met his future wife, the school's freshman algebra teacher.
Getting married triggered Matt to think hard about his future and his career. He sat down and wrote out what he considered to be his strengths and values. As a result, Matt realized he desired a role in a dynamic environment that involved the sciences, while allowing him to make a difference in people's lives. He also wanted to take advantage of his problem-solving skills as well as his artistic talents. Ultimately, the career Matt sought needed to be challenging, fun and provide financial security for his family. Matt decided he should become a doctor.
When he researched medical schools, he realized he lacked the prerequisite biology components, so Matt searched for a post-baccalaureate program to gain the necessary credentials.
"I looked at seven different pre-health programs and was most impressed by Penn. First off, I had an admissions interview with a faculty member. I liked that she really wanted to know why I wanted to go into medicine. This focused conversation let me know that Penn would see me as an individual with my own unique interests. I also liked the structure of the Pre-Health Programs and that I would work directly with an advisor the whole way through.
I began in the Pre-Health Core Studies program in 2013 and then, in consultation with my advisor, switched over to the Specialized Studies program in order to take advantage of its advanced science classes.
In addition to my classes, I worked as an Academic Associate in the emergency department of the Hospital of the University of Pennsylvania. I liked that environment, especially observing how the medical staff problem-solved to diagnose what was wrong and acted immediately to help the patient.
Although shadowing physicians was interesting, I still felt as though I was missing something. I reached out to my brother, who happens to be a dentist, for advice. All along, he's been telling me that I should go into dentistry, but I've been resistant, believing medicine to be my path.
That was about the same time that the program's Distinguished Speaker Series asked Dr. Stoopler, an Assistant Professor of Oral Medicine at Penn's Abramson Cancer Center, to give a talk. During his presentation, he described how he identified various oral disorders and, by working with a team, diagnosed early-stage systemic disease based upon the symptoms he detected in the patient's mouth.
I was astounded. What he was describing was my dream career, something that would let me do everything I enjoy and value in my life. The field, based in the sciences, allows for spatial problem-solving, requires an artistic eye, excellent hand skills and a desire to help people.
After his talk, I connected with Dr. Stoopler and he invited me to shadow him for a few hours the following week. That's another great thing about Penn. No matter what you want to do, Penn offers the resources and guidance you need to make it happen. But you have to want it. If you don't reach out and take advantage of what's available to you, you aren't making the most of the program.
I sat down with my advisor to see if the courses I had already taken lined up with the requirements for admission into dental school. They did. I applied and was accepted at University of Connecticut School of Dental Medicine.
I am so excited about the future. You are never too old to do what you want to do. Here I am, 34 years old, going back to being a student. It's exactly what I want!"