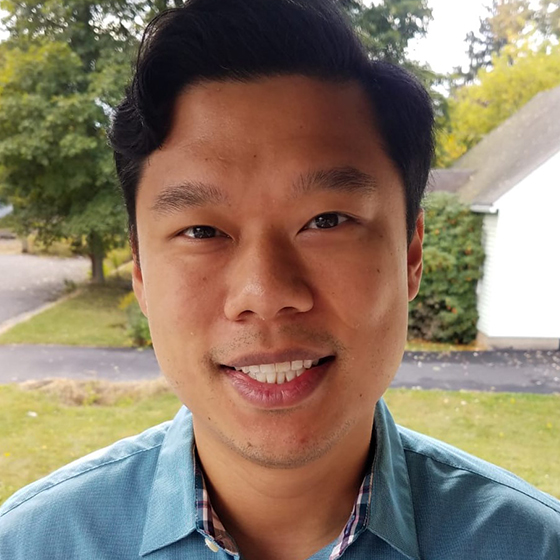 Organic chemistry lecturer and advisor
Simon Tong joined the Pre-Health Programs team as a lecturer and advisor in 2020. He teaches organic chemistry (CHEM 241/242) and experimental organic chemistry (CHEM 247/248). Simon earned both a BS in pharmacology and a PhD in chemistry from Stony Brook University. His PhD research involved designing and synthesizing anti-tubercular agents and anti-nociceptive agents as potential drugs to treat tuberculosis and manage pain, respectively.
During most of his undergraduate and graduate career, Simon was deeply involved in teaching organic chemistry and held many roles, ranging from teaching assistant to lecturer. He found a love for teaching and immensely enjoyed interacting with students while teaching them his favorite subject. After graduating with his doctorate in 2016, Simon pursued a career in teaching as a lecturer at Binghamton University. In his four years at Binghamton University, he taught classes of varying sizes, with small classes containing 40 students and large classes containing almost 900 students. He did as much learning as he did teaching!
Now a part of Penn, Simon continues to enjoy interacting with students while teaching his favorite subject. He hopes to use his enthusiasm and experience to garner more appreciation for organic chemistry courses.