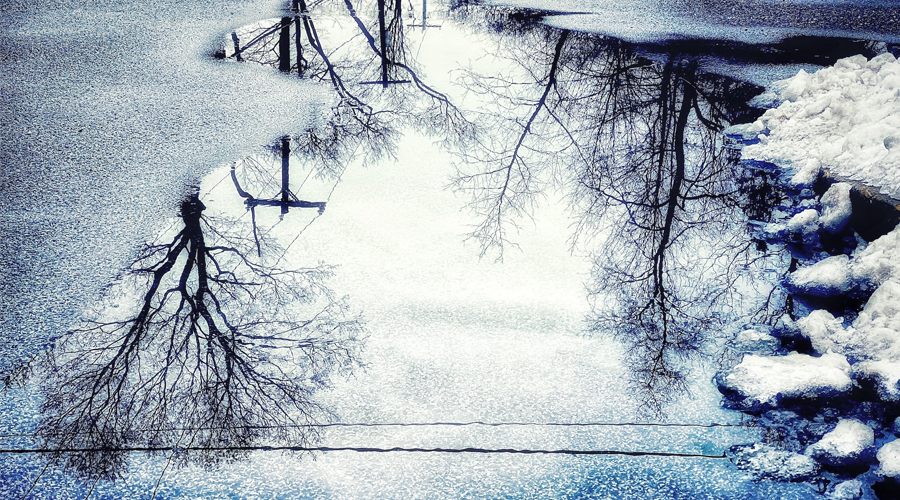 Photo supplied by Karen Reivich
Looking for ways to persevere through the effects of the COVID-19 pandemic, many have turned to positive psychology—and the aspect of resilience—for hope. Even Karen Reivich, director of resilience and positive psychology programs through Penn's Positive Psychology Center and instructor in the College of Liberal and Professional Studies' Master of Applied Positive Psychology program, needed a boost.
"There was a gap between what I do professionally and my own life," Reivich says. "What became transparent to me was that I wasn't feeling whole."
And so, this past spring, inspired during a walk in Cape May that she'd taken hundreds of times, Reivich started taking photos of the "obvious things" she saw: dew on a spiderweb, an icy headlight, a graffiti-covered window.
"When I started, I worried whether I'd see anything new, but I've come to understand and trust that, whenever I go for a walk with my camera, I'll notice something I didn't see before, even when I'm walking the same street day after day," Reivich says. "That stuns me still, and it's meaningful. I think that's true of everything, if you just allow yourself to be curious and open—about other people, the literal path you're walking, yourself—there's always something to spark curiosity and wonder."
The positive emotions that her picture-taking create make Reivich feel more connected to what's around her and it's been helping to sustain her for months. She suggests that others who are looking for that connection think carefully about what positive emotions they encounter each day—like gratitude, curiosity, magic, and luck—and keep themselves open to letting those emotions feed their soul.
Read more about how Reivich's photography project is expanding her take on resilience at Penn Today >