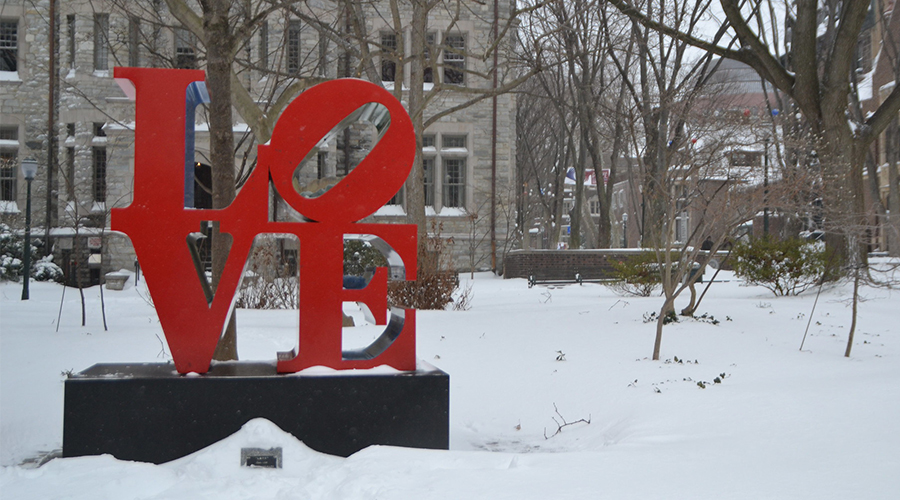 In a year where everything seems a little harder, this holiday season will be no different. Luckily, our colleagues from Penn's Positive Psychology Center (PPC) and the Master of Applied Positive Psychology (MAPP) program are weighing in with expert advice on how to find joy amongst the tangle of emotions.
Karen Reivich, PPC's director of resilience training and MAPP instructor, acknowledges that "In any given year, the holidays have highs and lows. Those are just the holidays. But this one is going to be different."
James Pawelski, a professor of practice and director of education at PPC and MAPP program director, emphasizes the need for gratitude, now and always. "It's a really good emotion to cultivate. It's so versatile. If you're in a tough time, gratitude can help you see the good in your life, reminding you of assets you have and strengths you can rely on. And if you're in a good place already, gratitude can amplify the great things you are experiencing."
Together, Karen and James have complied four strategies to employ this holiday season for staying positive, finding joy, connecting with family, and maybe even creating a few new traditions that will live on for years to come.
Spell out what feelings the holidays evoke and try incorporating gratitude
Tweak the familiar familial rituals
Acknowledge that this is hard 
Don't put extra pressure on the situation or romanticize the holidays
Once you've mastered these strategies, try to apply them year-round, especially through this winter—because even though there is a light at the end of the COVID-19 tunnel, the winter chill may out a damper on high spirits.
James likes to put a positive frame on where the country is right now. "We've begun to make inroads. We have some experience with how this works, and we're getting some good news with regard to the vaccinations, which we didn't have six months ago." 
For more details around finding joy this holiday season, read the full article at Penn Today >