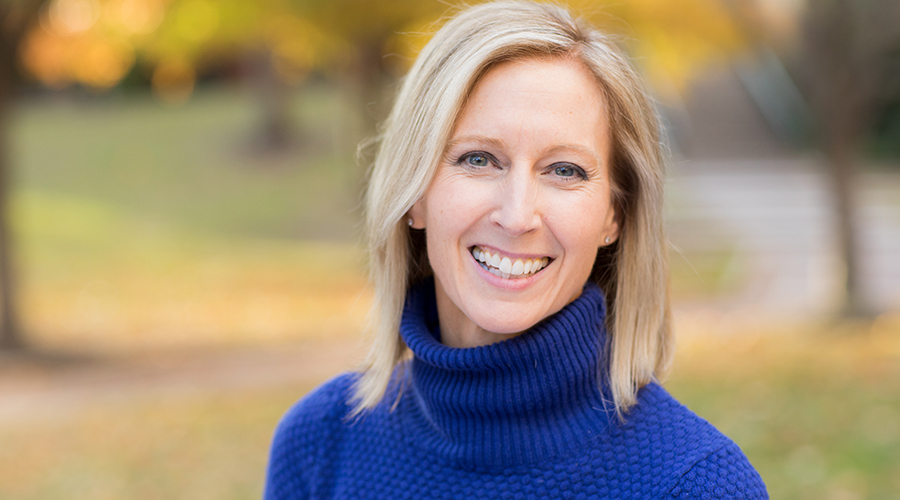 The College of Liberal and Professional Studies (LPS) is pleased to congratulate Leona Brandwene, the recipient of the 2021 UPCEA Mid-Atlantic Region Excellence in Teaching Award.
The UPCEA Mid-Atlantic awards program recognizes the hard work and innovative ideas of staff, students, and faculty from the institutions within the region. Award winners will be recognized at the 2021 Regions Week Conference, October 18-24, 2021.
After graduating from the Master of Applied Positive Psychology (MAPP) program, Brandwene joined LPS in fall 2010. She initially served as an assistant instructor and was hired as MAPP's associate director in 2014. Leona also helped launch the Penn LPS Online Certificate in Applied Positive Psychology.
Brandwene's greatest strength is her ability to bridge academic studies with real-world, practical applications. She serves as the coordinating instructor for two MAPP courses: Perspectives in Well-Being and Applying Positive Interventions in Institutions, the latter of which offers students real-world experience through service learning projects. By partnering with nonprofit organizations, many of these projects have resulted in new programs that continue to this day and have been recognized for their excellence. Her unique applied teaching methods have resulted in win-win partnerships that have benefited not only the students engaged in learning, but the partners who contributed to the service learning projects.
Brandwene commented, "The real honorees here should be our MAPP students and our service learning partners. The work of these organizations, serving our communities around the globe, humbles me; and many of our students become so invested in the work, going above and beyond to create research-informed initiatives that yield lasting change. It's a privilege to work and learn alongside them!"
UPCEA is an association that advances leadership in professional, continuing, and online education. For more than 100 years, they have provided research, education and training, networking opportunities, and scholarship and news publications to private colleges and universities in North America.