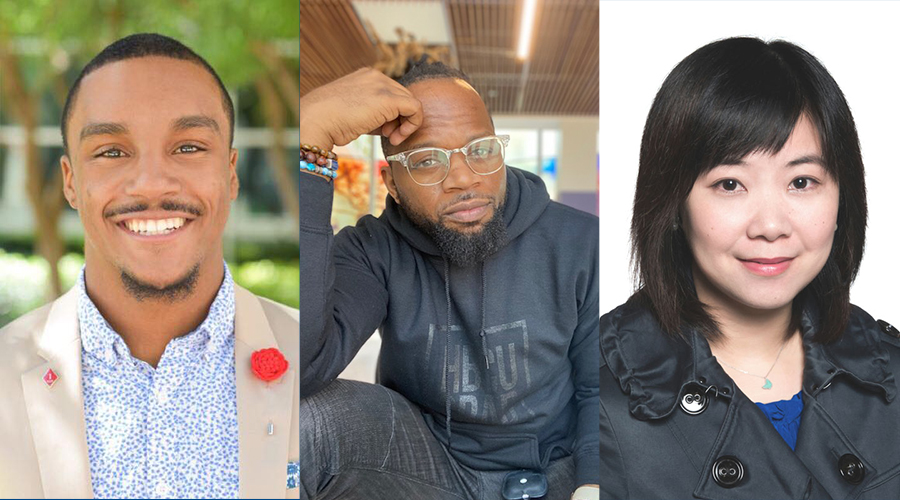 Students in the Master of Applied Positive Psychology (MAPP) program find that the coursework empowers them and provides them with scientific credibility for so many of the practices they are already embracing at home and at work. Students apply to the MAPP program looking for an academic experience that will help them gain more knowledge and tools in their pursuit to cultivate well-being.
One of the ways that the MAPP program recognizes matriculating students for their contributions to the positive psychology community and their service to others—and a way that it creates more accessibility to a wider and more diverse group of students—is with funding opportunities that help defray tuition expenses.
Leona Brandwene, MAPP Associate Director, said, "Christopher Peterson was not only one of the founders of the field of positive psychology, he was one of the founding faculty of the MAPP program. Chris was a consummate teacher and scientist who famously summarized the field of positive psychology with the phrase, 'Other people matter.' We are so grateful that through the generosity of others, we are able to provide pathways to scholarship for students committed to serving others."
The Christopher Peterson Memorial Fellowship is a partnership between the MAPP Alumni Association, Penn's School of Arts and Sciences, and the Positive Psychology Center. The fellowship honors Peterson's legacy, his contribution to positive psychology, and his generosity to students and colleagues. Past fellowship recipients have used what they've learned in the program to create change within immigrant and marginal communities, elementary schools and at-risk youth, and police departments abroad.
Frank Jackson, a Philadelphia school English and Spanish teacher, was accepted into the 2020 cohort but wasn't initially granted the fellowship. Frank says, "By the grace of God, I was able to receive the fellowship at the start of the semester. There was an anonymous donor and multiple people were able to get it this year, and so I was one of those people who got a late call in September saying that I was awarded." He says receiving the funding has lifted a great weight off his shoulders as it "allowed me to not think about that financial hurdle as I learn."
Frank's goal in joining the MAPP program is to bring the language of positive psychology to the Black community, in hopes of ending the stigma associated with clinical psychology. "I definitely want to have the type of impact where I'm creating something specifically catered towards people of color—where we're infusing that positive psychology thinking." Frank will have the chance to further pursue his interest in the role of positive psychology in his community through his capstone project this summer, which he titled "Our resilience: The History of Resilience towards Well-being for African Americans."
Like so many other MAPP students, Dawaine Cosey felt deeply that this program was where he was meant to be. As a prep school director, he had already been creating a sense of "mattering and belonging" for his students—and he was passionate about learning more ways to help underserved students flourish. "Luckily, we were so fortunate and blessed with more donations to the fellowship that they were able to offer three this year, and it's so crazy that the other two recipients are the only other two African American students in the cohort. To see these amazing Black scholars, who have such a passion for what they do, who are so smart—to see them and to be included with them—that is really powerful."
Through his service learning project, Dawaine assisted Russell Sage College in their journey toward becoming a positive organization. University athletic programs are a space where Dawaine sees a future for himself. He says, "I think that oftentimes there are structures in place where students are taught how to be better athletes, but not to be their best person. We need to home in on the people that our kids are becoming, not just the work that they're doing."
Another funding opportunity through MAPP is the Bei Shan Tang Scholarship, which offers residents of Hong Kong the chance to enroll in the program and contribute to the Foundation's positive education projects. This year's recipient is Dr. Maggie Yue Zhao, who calls herself a "pracademic," and is passionate about "making a positive impact on the greater community." She explains, "The Bei Shan Tang Foundation and I, we share the same vision and mission in advancing positive education in Hong Kong. Also, for nourishing a flourishing school community in Hong Kong." She is "wholeheartedly grateful" to have been awarded the scholarship and says, "the scholarship really allowed me to turn my dream and calling into practice."
MAPP alumni reflect that the program is transformative—the experience and community shift your worldview and continue to influence your work and life years after graduating. For those who are looking to explore positive psychology through rigorous and applied study, MAPP encourages you to reach out to learn more about the program, the Christopher Peterson Memorial Fellowship, and the Bei Shan Tang Scholarship.
MAPP also warmly welcomes alumni and positive psychology community members to consider giving to the Christopher Peterson Memorial Fellowship, so that pathways to scholarship in positive psychology for other students like Dawaine and Frank can continue.