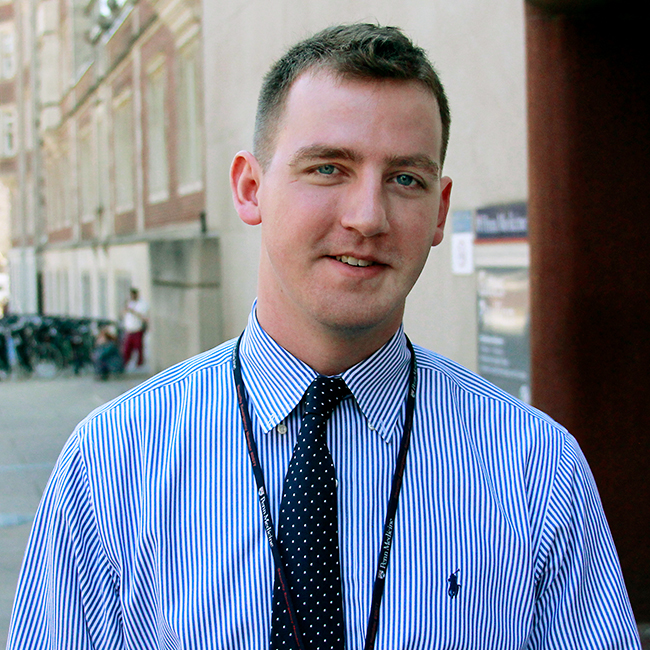 Pre-Health Core Studies '16
Education:
University of Miami Leonard M. Miller School of Medicine '20
University of Pennsylvania, Pre-Health Programs, 2016
Gwynedd Mercy University, Bachelor of Science in Nursing, 2013
Growing up in the borough of Spring City, Pennsylvania, Stephen Cresse was interested in a career in healthcare because he wanted to help people and make the world a better place. When he was a senior in high school, Stephen took an elective course in Allied Health Science Technology that let him shadow physicians at nearby Phoenixville Hospital three days a week throughout the school year. He enjoyed his experience but realized he had actually paid more attention to how the nurses worked and provided patient care. That swayed him to enroll at Gwynedd Mercy University to become a registered nurse and earn his Bachelor of Science in Nursing.
During his senior year at Gwynedd Mercy, Stephen opted to go on an alternative spring break with fellow nursing students. They traveled to the Dominican Republic to work with and help a local hospital that had set up a clinic near a sugar cane field. Stephen found the sheer poverty of the workers and their lack of care and resources to be astounding.
"That experience changed my life. We had to take a more holistic approach to providing care because of the conditions and we just didn't have the resources. I knew I could do so much more for people if I became a doctor because I could integrate my nursing skills to help treat the patient and not just the diagnosis. Besides, I didn't want to look back on my life and regret not having gone to medical school.
I graduated from Gwynedd Mercy in 2013 and began to search for post-baccalaureate programs. When I looked into Penn's Pre-Health Programs, I saw that they offered academic rigor but in an educational environment that felt supportive, not competitive, because everyone studied together. I also liked that students were from different backgrounds and each one was passionate about going on to careers in medicine.
I applied to the Pre-Health Core Studies program, was accepted and started in the summer of 2013. I took just one course and a lab. Then, during the fall semester, I began to take classes full time and took a part-time job at Penn. Working and going to school was one of the hardest things I have ever done, and I loved it.
In May of 2014, I made the switch to taking classes part time so I could work full time and take advantage of my tuition benefits. I was able to make the change because the program is so flexible. All I had to do is sit down with my advisor, who helped me design a curriculum that fit my work schedule.
Now I'm working in Penn Medicine's Division of Cardiovascular Surgery where I coordinate clinical trials for one of its clinics. We're evaluating different post-surgical treatments and my role takes me into the operating room, the intensive care unit and on the telemetry floors. Working in these areas has strengthened my interest in anesthesiology and surgery but I plan to keep an open mind toward other specialties, such as emergency medicine.
Penn offers so many opportunities for you to get involved in your education that go past what you learn in class and the labs. I've participated in a workshop covering the medical school application process and attended the Distinguished Lecture Series. I have a very busy work and class schedule but everything is starting to come together.
It's a great experience and I am looking forward to the next step. I'm not a blind optimist, but I do believe I can still help change the world in a positive way."