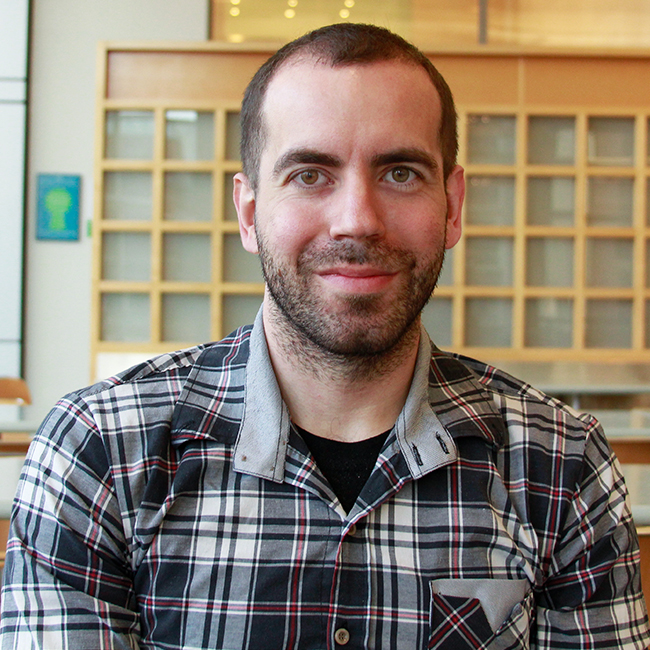 Pre-Health Specialized Studies '15
Education:
Georgetown University School of Medicine '19
University of Pennsylvania, Pre-Health Programs, 2015
Johns Hopkins University, Master of Science, Computer Science, 2005
Johns Hopkins University, Bachelor of Science, Computer Science, 2005
Growing up on a farm in northeastern Maryland, Lee McDaniel was fascinated by the inner workings of engines, machines and equipment. This led him to study computer science at Johns Hopkins University where he earned both undergraduate and graduate degrees in four years. He loved how his studies spanned the theoretical to the practical functions of so many operating systems. When he graduated in 2005, Lee had several employment opportunities and he decided to work on Wall Street, analyzing algorithms for a French bank. The bank eventually sent Lee to work in Paris.
"There I was, a young nerd, living in Paris, processing data and conducting some financial trading for the bank. In my spare time, I read science textbooks, books about biology and scientific journals. As I read, I began to realize that the human cell is really just a complex machine, a super computer with multiple data sets that have programmed how the cell operates. I was so excited.
Then, the financial market collapsed and I was out of a job.
I moved back to the States in June of 2008 and found out about an opening at the National Center for Biotechnology Information, which is part of the National Institutes of Health. I worked as a scientific programmer, developing computational tools and techniques that made available biomedical and genomic information accessible to the scientists and physicians working to uncover new knowledge.
This biological computational research is what inspired me to go into medicine, but in order to get into medical school I needed more basic science courses.
I looked at three post-baccalaureate programs: Columbia University, New York University and University of Pennsylvania. I knew about Penn because of its standing as a leader in academic research and patient care. As a result, I knew that if I was accepted into Penn's program, my candidacy as a prospective medical student would be significantly strengthened. I applied to the Pre-Health Specialized Studies program and began in January 2012.
The courses were tough, but I had benevolent professors. They had my best interests at heart and only wanted me to stretch further into a subject. The teamwork that exists between fellow students can only be described as positive comradery.
After I earned my certificate in December 2013, I worked alongside the scientists at The Children's Hospital of Philadelphia. I did data analysis for its collaborative program to determine genetic changes that drive the progression of hard-to-treat childhood cancers. The research resonated with me because I knew I was working to possibly help or save a child. I also shadowed some pediatric oncologists as they met with their patients. I've had amazing role models at Penn.
Now I'm set to matriculate into Georgetown University School of Medicine. I'm excited about going to medical school and I firmly believe that what I learned at Penn will only make my experience at Georgetown all the more rewarding. I'm also a little nervous. After all, I am 32 and just beginning medical school, but then again, this is something that I set into motion back when I lived in Paris."