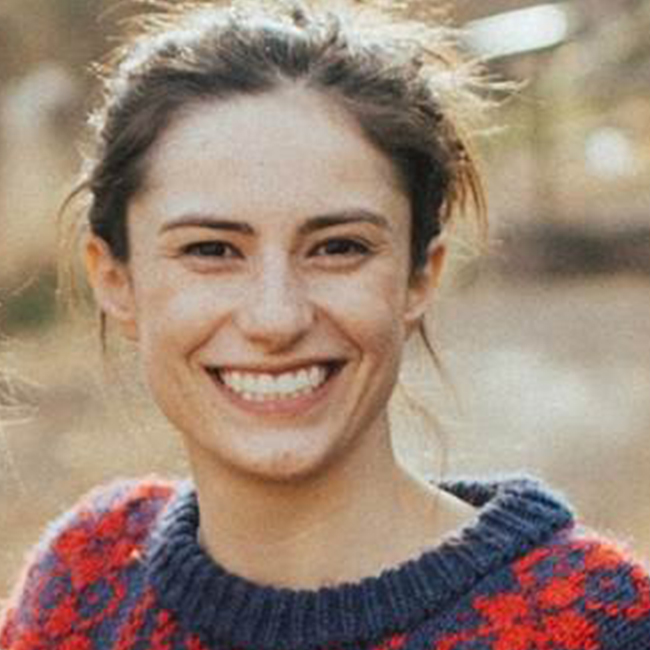 Pre-Health Core Studies '19
Education:
Pre-Health Programs, University of Pennsylvania '19
Bachelor of Science in Electrical Engineering, Brown University '16
Anna Smith (Pre-Health Programs '19) moved to California after college to put her engineering degree to use at a start-up, but realized quickly that it wasn't the dream job she envisioned. "I took a step back and spent some time considering what makes me happy," she reflects. "I have always loved animals, so I started shadowing vets whenever I could—and I loved it so much. In veterinary hospitals, every day is different and I was always on my feet and surrounded by like-minded women who love animals as much as I do."
To prepare for a veterinary career, Anna began looking at post-baccalaureate programs. "Penn was my first choice because of the reputation, the location, and the staff and students I met when I visited for my interview. Everyone seemed motivated, happy, and hard-working," she says. "I was so excited when I was accepted and pretty much immediately quit my job and moved to Philadelphia!" In Penn's Pre-Health Programs, Anna took the Core Studies track to get up to speed in subjects such as organic chemistry and biochemistry. "I had heard so many horror stories about organic chemistry that I went into the class pretty stressed out," Anna recalls. "But the professor's calm demeanor kept me relaxed and helped me be successful. Biochemistry was also amazing: the professor emphasized group work, which was not only helpful but fun."
Penn's research and medical centers offer ample opportunities for an ambitious Pre-Health student to balance lab work with their studies, and Anna took a position as a research assistant in the pediatric dermatology department at the Children's Hospital of Philadelphia (CHOP). "I did seek out a non-veterinary role on purpose," she explains. "Research is research; I gained skills and experiences I might not have gotten in a veterinary research role." Anna learned about experimental design, recruiting patients to participate in studies, retrospective chart reviews, writing and publishing high-impact research papers, and interacting with parents or guardians as well as patients. "It is great experience, and also is great for applications and setting yourself apart," she says.
Anna considers the research opportunity an important component of her post-baccalaureate education, but also speaks very highly of the program staff and students. "I don't know if I could have gotten through the very complicated application process without having great advisors to answer all of my questions, since they've all been through it a million times before!" says Anna. "You also meet lots of new people who are all interested in doing the same thing that you want to do, so you can build a great support network of friends, peers, advisors, and instructors."
ADDENDUM:
 
After completing the Core Studies curriculum, Anna was accepted by the University of Pennsylvania School of Veterinary Medicine, where she plans to focus on small animal orthopedic surgery. Although her first classes in veterinary school were online due to the COVID-19 pandemic, Anna felt prepared to take on the challenges of her first term. "I felt so prepared for my biochemistry class!" she says. "Almost all of it has been review so far, and I'm so grateful to my Pre-Health instructors for preparing me so well."
 
"I'm still friends with a lot of the people I met in the Pre-Health programs," adds Anna. "Two of my best friends ended up staying in Philadelphia for medical school as well, and I still get to see them all the time! Especially with covid and the lack of interaction with my vet school classmates, it is very nice to have some friends from the Pre-Health Program that I'm still close with."