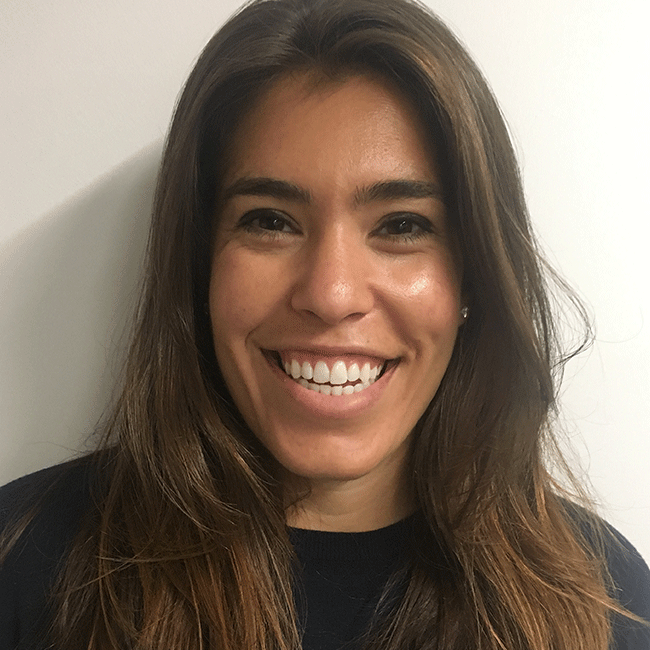 Pre-Health Core Studies '16
Education:
Perelman School of Medicine at the University of Pennsylvania '21 
Pre-Health Post-Baccalaureate Programs, University of Pennsylvania '16
Bachelor of Arts, History and French, University of Pennsylvania '11
After graduating from Penn with a BA in history and French, Alex Acker (Pre-Health Core Studies '16) took a marketing job in New York City. She enjoyed the work but found her volunteer role at Planned Parenthood to be so much more fulfilling that she decided to go back to school to study medicine, particularly women's health. Alex applied and was accepted to Penn's Pre-Health Core Studies Program.
"I had no science background, so I knew it was going to be challenging and it was," Alex says, "but there was always help if you needed it." She says doing the program part-time over two years allowed her to master the new material at a manageable pace.
Alex's favorite aspect of the program was the closeness of her cohort. "You're with the same people for the whole two years. You take classes together and study together, and so you make really good friends. It's good preparation for med school, too, which is a lot about working on a team." She says she appreciated being amongst other students with work and life experience.
"Another one of the best parts of the program is the personalized advising that you do get," Alex says. "When you decide to do a post-baccalaureate program, you're clearer about what you want to do and that makes it easier to go to your advisor and say, 'What do I need to do to make this happen?' They are great at helping you decide what classes to take and when, and they can help you with things like developing your personal statement. They're really focused on getting you into your top-choice school."
While completing the program, Alex continued working at Planned Parenthood. She also volunteered, through Penn, in the Emergency Department of Children's Hospital of Philadelphia. "It was good to get early exposure to being in a hospital setting and dealing with situations that are very emotional," she says. "There was one day when a four-year-old boy came into the trauma bay and died. I was so upset that I cried all the way home. But it made me want to work in medicine, even more, to be able to help people and have an impact in our community. That's what drives me to pursue this career."
Upon completing the Pre-Health program, Alex spent her gap year working for Penn Maternal Fetal Medicine, doing clinical research. She was accepted to Penn Medicine and has been in school there for two years now. Though Alex still has time to decide on a specialty, she remains passionate about obstetrics. "When you're able to provide care to underserved young women through a vulnerable moment in their lives—that experience is really profound."