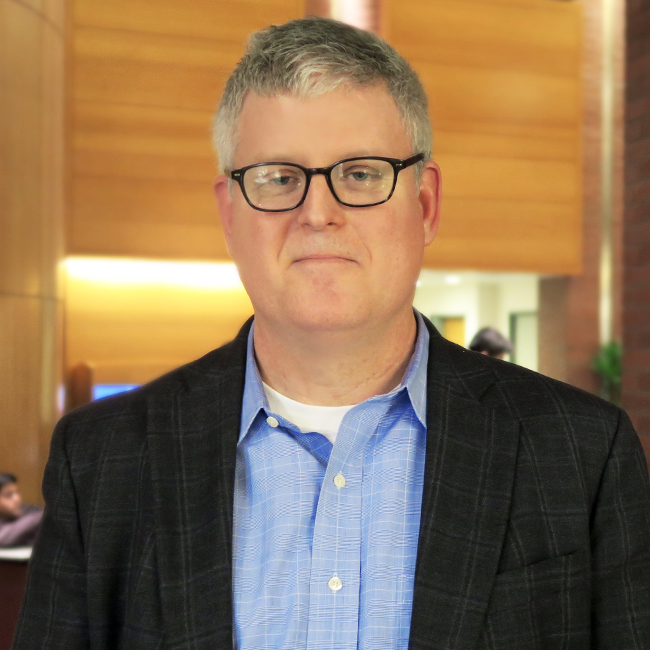 US Senate fellow and career engineer
Education:
Master of Environmental Studies, University of Pennsylvania '18
Bachelor of Civil Engineering, Villanova University '93
"I was pretty honored when the Secret Service teased me about being an intern," remembers John Miller, a Master of Environmental Studies (MES '18) student and current fellow for NJ Senator Bob Menendez, assisting on the reauthorization of the National Flood Insurance Program. Prior to working in Washington, D.C, John spent 23 years in the private sector as an engineer focused on water resources.
"When Hurricane Sandy came along, it dramatically changed my career. I had already been working with the NJ legislature and municipalities pushing the idea that the state needs to take preventative flood measures. I started getting more interested in the bigger picture—funding, land use, policy, etc. So, at the age of 45, I came back to school full-time."
John heard about the Master of Environmental Studies (MES) program through his civic involvement in floodplain management and public and building safety. He connected with a renowned academic in flood risk, Dr. Howard Kunreuther at the Wharton School about studying at Penn.  John recalls, "I was sold right away."
Today, Dr. Kuneuther is John's independent study advisor and according to John, "it's unique to me that I'm in an environmental program and he's in a business school." He continues, "What's great about the MES is it's so malleable. I can tell that my thinking has actually changed. This experience has made me more adaptable."
John capitalized on the program's flexibility and took on an internship and an independent study in D.C. In the summer of 2016, John was an intern in the White House Office of Management and Budget where he worked on President Obama's Climate Action Plan. During that assignment, John helped to implement Executive Order 13690, an update to Executive Order 11988—further reinforcing federal agency floodplain management rules and guidance in adopting the stricter regulations of the Federal Flood Risk Management Standard for federally funded investments.
"In the 13 weeks of that internship, I had so much exposure to the Administration wanting to make the country more resilient in the face of climate change. I really missed it the day I left."
In January 2017, John started on the "other side of Pennsylvania Avenue" for his fellowship with Senator Menendez's Office. "I went from participating in the executive to the legislative branch of our government—and did so amidst a transition of administrations," he reflects, "There's a big power shift and every day feels like I'm living history."
Reflecting on his experiences on Capitol Hill, John shares, "You never lose the feeling of being in awe. Sitting at a picnic table at lunch and it dawns on you that you're looking at the West Wing of the White House." Though John and his family are happy to stay in Lambertville, NJ, he does hope to help more Penn students gain internships in the Senate or White House. "If you're interested in policy or government, you can't get a much better experience. One day, I'd still like to have the opportunity to say thank you to President Obama face-to-face."