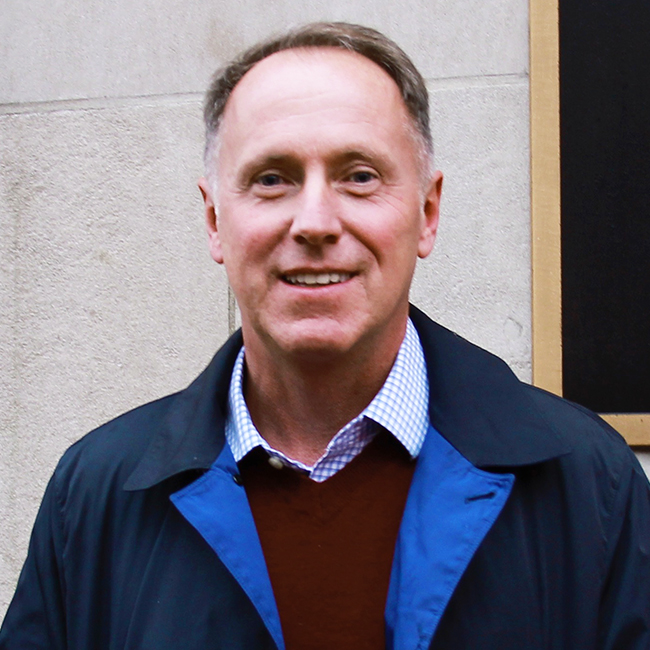 Environmental Division SVP and Head of Claims, Great American Insurance Group
Education:
Master of Environmental Studies, University of Pennsylvania '10
Doctor of Law, Rutgers University Law School '87
Bachelor of Arts in Political Science, State University of New York at New Paltz '83
Greg Kelder was named Dean's Scholar in 2009 for his impressive achievements as a student in the MES program. An insurance lawyer working in environmental litigation for the last two decades, he concentrated in environmental policy.
In the spring of 2008, Greg and another student accompanied MES lecturer and advisor Stan Laskowski as representatives of Penn and the US Environmental Protection Agency on a trip to Jordan to help train officials from nations from North Africa and the Middle East on institutional capacity building as it relates to environmental work. Greg led his own session at this meeting. "Government leaders, representatives of NGOs and business leaders from around the world gathered to focus on solving the world's water crisis," he says. "It was an amazing experience."
Greg also attended the 2008 World Water Week Conference in Stockholm, Sweden, with a group of Penn students. This week-long event was attended by several thousand water experts from around the world. While at the conference, Greg participated in discussions related to water policy and regulation.
In January of 2009, Greg was chosen by the Initiative for Global Environmental Leadership to be one of only three non-MBA students to participate in the Wharton Antarctica Leadership Venture.
He has also been instrumental in helping to develop fundraising and legal help for the Philadelphia Global Water Initiative, which brings together groups from the Philadelphia region who work on water-related problems and policy locally and worldwide.
"I'd been keeping my eye on the MES program and finally began it 20 years out of law school," he says. "It was wonderful and gave me a different appreciation for environmental issues. The insurance industry has been at the forefront of pollution risk assessment for years, but I wanted to get on the other side of pollution and learn about ways of preventing it before it happens. MES is a remarkable program. I enjoyed every single course I've taken, and it was really an enlightening and fascinating experience."
Professional affiliation updated in August 2021.