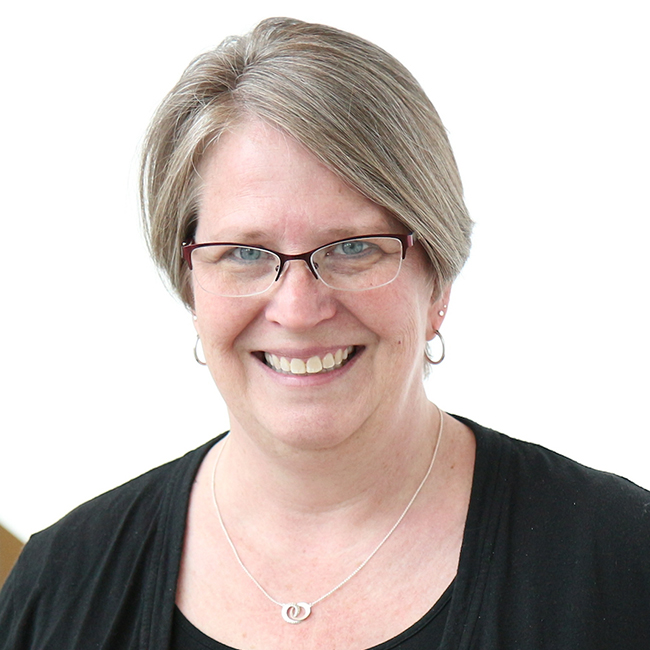 Clinical Professor, University of Virginia School of Nursing
Education:
Master of Applied Positive Psychology, University of Pennsylvania '14
University of North Carolina at Chapel Hill School of Medicine, Doctor of Medicine (MD) '96
University of North Carolina at Chapel Hill Bachelor of Science in Pharmacy '92
Dr. Julie Haizlip holds an MD and a BS in pharmacy, so it's not surprising that she was drawn to the scientific nature of positive psychology. Julie began her path to the Master of Applied Positive Psychology (MAPP) program nearly a decade before she actually enrolled, when she realized that she was burned out as a physician after having practiced for only three years. However, an appreciative inquiry workshop she attended left her feeling more hopeful about her career. Julie began working with the University of Virginia (UVA) Center for Appreciative Practice at the time of its founding in 2007 and currently also serves as the co-director of the UVA Center for Interprofessional Collaborations. She had been doing extensive reading and research on her own and recognized the synergies between the field of positive psychology and the work she was doing in interprofessional education and collaborative practice. Julie realized, though, that in order to accomplish her professional goals, it was necessary to understand the science behind appreciative inquiry, and she found her way to the MAPP program in 2013.
When remembering her time at Penn, Julie notes the bonds among students, and between students and faculty, as something that stands out for her. The camaraderie and fundamental connection that developed during the program continues. Even now, she says, "If a MAPPster calls, I always pick up the phone," even if she doesn't know them personally. According to Julie, there's "this amazing esprit de corps that that comes out of this program that I haven't really experienced in many other places in my life." She found the coursework itself so engaging that even with several kids at home and a demanding full-time job, she says "I couldn't wait to get on the train and head to Philly, I couldn't wait to do the reading and I couldn't wait to learn more and to be able to share this with other people."
The Applying Positive Interventions in Institutions course has particularly impacted her work, which began to focus on creating supportive teams and fostering a nurturing environment where everyone feels appreciated and more energized at the end of the day, and which aims to help medical professionals deal with the inherent stresses of their jobs. A concept that Julie first learned about from MAPP guest lecturer Dr. Isaac Prilleltensky, mattering, has also been central to her work. This concept, and Dr. Prilleltensky's succinct definition of the term as "wanting to add value and feel valued" resonated with her, and now informs her research with nursing and medical students and what makes them feel as though they matter as they go through their education.
According to Julie, "Pretty much all of the work that I do in interprofessional health care is based on what I learned in MAPP." Like many MAPP students, though, Julie was drawn to the program for personal reasons as well. As she says, "It really has shaped how I look at everything that I do because it's about seeing possibilities. It's about relationships, it's about reframing challenges. It just completely shifts your world view."
One particularly memorable assignment for Julie was when Dr. James Pawelski took the class to the Barnes Foundation, an art museum in Philadelphia. The students were asked to find a piece of art that resonated with them and spend 30 minutes with it. For Julie, it was "an incredibly powerful experience for me that I wasn't really expecting. It really gave me a lot of insight into what was going on in my life at that particular moment that I didn't really recognize. And it's what actually ultimately led to me shifting the focus of my career." Julie bought a print of the painting, "A Montrouge" by Henri de Toulouse-Lautrec, and still has it hanging in her home.
Positive psychology has resonated with the next generation of Julie's family, as well: her son, who was about twelve years old when she finished the program, took a seminar on positive psychology in his first year of college, and now aims to be the first "MAPP legacy."
Julie has this advice for other students considering the MAPP program: Do it! She continues, "You go in thinking that you're getting one thing out of it, but you're going to come out with so much more. Just let it happen!"