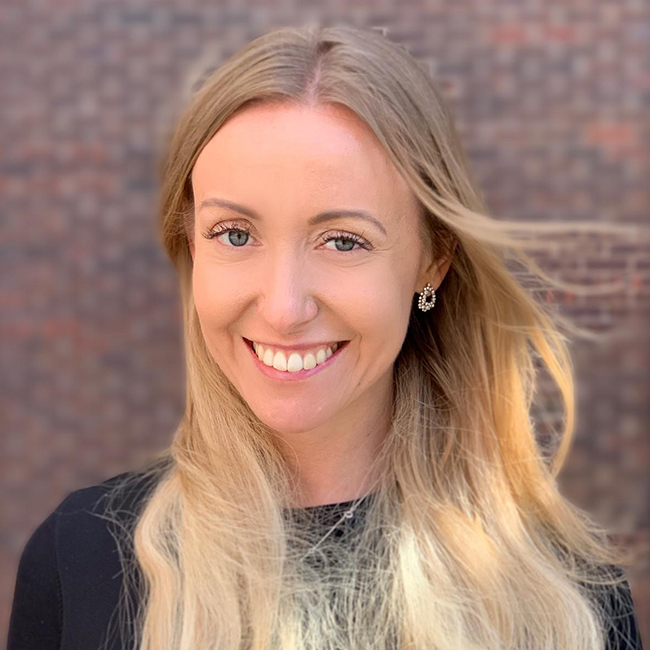 Founder, Swedish Institute of Positive Psychology
Education:
Master of Applied Positive Psychology, University of Pennsylvania '19
Bachelor of Arts in Journalism, Umeå University '09
Evelina Fredriksson (Master of Applied Positive Psychology '19) jokes that she "had a really long commute to the MAPP program but it was totally worth it." She has spent the last five years traveling between Sweden, Cambodia, and Philadelphia.
Evelina first became interested in positive psychology theory through her work at a corporate foundation in Stockholm. Many years later, she took a job as a university teacher in Cambodia and discovered just how powerful applied positive psychology can be. "I was teaching research methods, journalism, and international relations, and it was really difficult," Evelina says. "Pol Pot's Khmer Rouge regime killed two million people between 1975 and 1979, and they specifically targeted educated people. That was just 40 years ago, so all my students came from homes where their parents didn't have access to education. On top of that, the tradition is to teach kids by rote learning, so they were very uncomfortable with the idea of thinking critically and forming their own opinions," she reflects.
Remembering her earlier research on positive psychology, Evelina began implementing small changes. She would start each class by asking students what had gone well the day before. She encouraged students to ask each other questions and shared her own observations with them to foster equality and openness. She also had her students take the VIA Character Strengths survey and reflect on how they could use their unique strengths in their research and writing assignments. "With those simple changes, I saw a magical shift in my classroom," she recalls. Since then, Evelina's passion has been studying, applying, and especially sharing the science of human flourishing.
Evelina relocated back to Sweden, started a consultancy firm, and enrolled in the MAPP program. "I was working full time and I'm a single mother of a small child, so it was a lot to do," she says. "But, I often think that it's not so much a question of time management but energy management. You get so much back from being part of a community like MAPP that it's easier to do all the other things," she notes.
Each month, she would fly to Philadelphia for the on-site sessions. "Those lectures were amazing, and our discussions were always so rich." She notes that the students in her cohort brought decades of experience from a variety of backgrounds and fields. "We would read the same articles and have completely different takeaways. I would think about things that I never would have considered on my own," she says.
For her capstone project, Evelina researched entitlement, narcissism, and gratitude and their effects on organizations and societies. "When we get entitled and focus on ourselves or even become narcissistic, we are only focused on the I," she says. In contrast, she says gratitude is a transcendent, other-focused state, which is much healthier for an organization's culture and for a democracy.
Despite MAPP's wide international network, Evelina was the first Swede to go through the program, and she feels honored to create a relationship between the MAPP program and her home country. "I want people in Sweden to know what positive psychology is and how they can use it," she says. With that in mind, she founded the Swedish Institute of Positive Psychology in August 2019 to provide workshops and trainings for organizations. She also hopes to spark a larger, nationwide conversation about gratitude as an antidote to anti-immigrant sentiment. Additionally, Evelina is crafting Cambodia's first university curriculum in positive psychology and is a teaching assistant for the MAPP program at Penn. She still gets to make the long commute. "It's been such a privilege," she says.