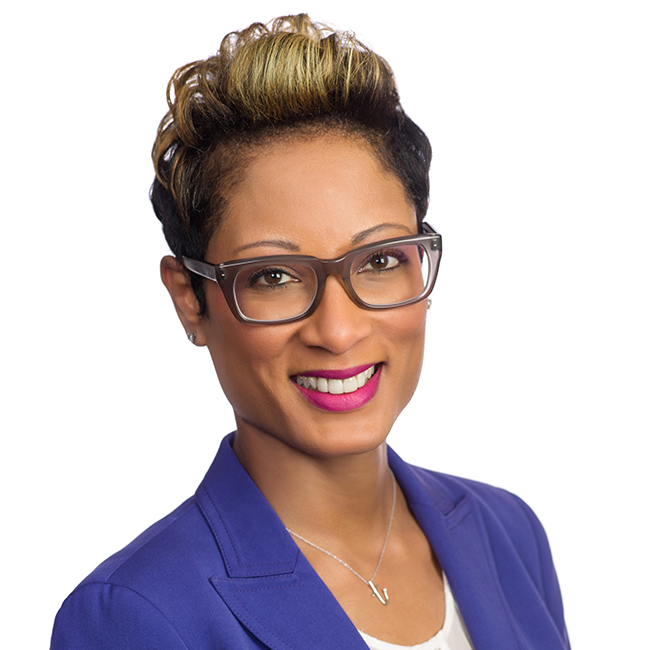 Senior Vice President, Human Resources Central Division, Comcast Cable
Education:
Master of Science in Organizational Dynamics, University of Pennsylvania, 2006
Bachelor of Science in Business Administration and Marketing, Villanova University, 1989
Now based out of Atlanta, Tina Simmons was born, raised and began her career in Philadelphia. She was the manager of PECO's call center when she considered earning a graduate degree. She thought about going for her MBA, but Tina's colleagues told her about Penn's Organizational Dynamics and she researched its curriculum. Intrigued, she attended an information session and determined that this professional master's would provide her with such an interesting, exciting and creative educational experience that, in comparison, it made other master's degree programs sound boring.
"I work in a competitive and dynamic industry where we're constantly pushing ourselves to be more creative. Organizational Dynamics is about innovating and not just problem-solving. It's about stretching your brain in order to understand how an organization functions or why it sometimes doesn't. As opposed to being just reactive to an issue, the courses allow you to identify strategies and tactics that help move the organization forward in an appropriate and positive direction.
I was probably two courses into my program when I made my first career change. The program was very flexible and by taking one course at a time, I was able to manage all my work responsibilities with a start-up software consulting group. Then, in two years, I was recruited to manage the call-center operations at Comcast, which was in the process of acquiring another telecommunications company. I was doing a lot of travelling and my work load was such that I had to stop my program. The team in Organizational Dynamics was great and willing to work with me to maintain my credits and help me restart the program.
When I did return, I knew I wanted to focus on leadership, group dynamics, change management as well as gender and leadership. Shortly after resuming my program, I was promoted to a senior director at Comcast. Even with my new position's responsibilities, I was so energized when I was in class because of the concepts we were covering.  I was also taken by the amount of open discussions we had. We were able to bring issues from our workplaces, and there were a range of different industries represented, and discuss them in a safe environment. It was so impactful.
When I graduated in 2006, I was promoted to senior vice president of call center operations.  I still have my materials and refer to them on a regular basis because the information is still current and integral to my role. So I can honestly say that Organizational Dynamics is invaluable to contributing to one's growth as a leader and as a human being."