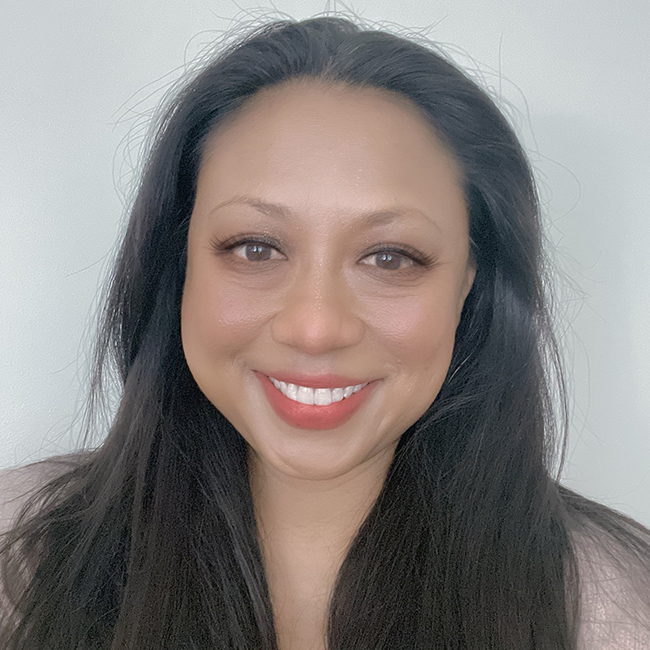 Senior Manager of Research and Development Early in Career Strategy at Johnson & Johnson – Medical Devices Sector
Education:
Business Foundation Certification (BFC), INSEAD '21—expected
Master of Science in Organizational Dynamics, University of Pennsylvania '12
Bachelor of Science in Business Administration - Tourism, University of Missouri-Columbia '98
Continual investment in employees—regardless of an organization's performance—is what sets top organizations apart, says Nur Mustafa; she wishes that more organizations would place a top priority on the development of their employees. "Most organizations think that all they have to do is hire great talent and their job is done. That's far from the truth, particularly in multi-generational and multi-cultural workplaces," says Nur. Once a gifted employee is hired, you need to know how to enhance their skills and competencies to fit the role and their manager needs to know how to effectively lead and grow the employee, she continues. "Based on my experiences in this space, and reflecting on my learning from the Master of Science in Organizational Dynamics program, organizations that invested money in strategic talent development initiatives will reap the most benefits, yet, talent development teams must constantly prove their worthiness."
At Johnson & Johnson, Nur creates recruitment and talent development strategies to meet the organization's hiring needs from year to year, and has successfully built several internal programs to help set up her new hires for a promising career in research and development—some of which were inspired by her work in the Dynamics program. "Perhaps if organizations viewed investing in talent development and diversity as critical for profitability and sustainability of the business, the talent development team could focus more on strengthening the workforce instead of having to continuously build business cases to show the positive return on investments from talent development and diversity programs," Nur reflects. "In the long run, it is always cheaper to develop talent versus hiring externally.  That's why an end-to-end talent strategy consisting of recruitment; learning and development; and performance management strategy is really critical—and that's what my job entails."
Nur learned about the field of organizational dynamics from a professional development workshop at her previous employer, a fortune 100 company based in Manhattan, New York. When she went to find out more—and did a web search for "best organizational dynamics program"—she found Penn. "I was not born and raised in America. I had no clue what Ivy League meant!" laughs Nur. Nonetheless, she discussed the program with her supervisor, negotiated complete tuition coverage with her employer, and completed the degree one course at a time so she could explore immediate applications from the course she took each semester. "This was why it took me about 2.5 years to complete the degree," she says. "It was important for me to solidify the learnings from the Dynamics program through intentional application and continuous reflection." She encourages other working Dynamics students to do the same: "Focus less on the speed of completing the program, and invest time in finding ways to immediately apply the lessons you receive from the class," she advises. "You need a moment to reflect on what you've learned and apply it very thoughtfully. That is a gift to yourself."
Nur's capstone, which explored strengths-based leadership strategies and positive psychology applications in leadership development, became the foundation for her development programs at several of the Fortune 100 companies where she had the privilege of working. For example, at her current workplace, she is rolling out a program that trains her early-career engineers in mentorship strategies and matches them with undergraduate students in engineering, particularly minority students. "The majority of Hispanic and African American students decide to change their major from engineering to a non-engineering major at the end of their first or second year of college," explains Nur. Receiving mentorship can help the students envision and pursue a future in STEM, which helps develop the next generation of engineers—and providing the mentorship is meaningful for the early-career engineers. "They need to feel connected to things bigger than themselves, and they need to see their work having an immediate impact," she says.
Since working at Johnson & Johnson, Nur has also launched two accelerated development programs to open up employment opportunities for job candidates who hold a relevant bachelor, master, or PhD degree. The Research and Development Leadership Development Program was launched in 2016, targeting talent with a graduate and PhD degree. This 3-year program has been very successful in term of attracting excellent talent in engineering, and was one of the contributing factors to the program being awarded the 2021 Diversity, Equity and Inclusion Award at Johnson & Johnson. "This is an accomplishment that my team and I are very proud of," says Nur. The second program that Nur launched is the Medical Device Engineering Development Program, a 2-3 year development program aimed at attracting engineering students with either a bachelor's or master's degree who are interested in developing in-depth technical experience within the Medical Device sector.
While Nur's recruitment strategies are designed to foster diversity and inclusion from the ground up, ability and motivation will always be her top priority.  "We focus on the best talent," she says, "and the best talent comes in different shapes, forms, national origins, and so forth. That's it. If you look at the profile of my program participants, more than half of them are female engineers, and about 70 percent of them identify themselves as minority—and they are the best talent." Increasing diversity on a workforce, she says, is not only a matter of seeking out specific demographics but also of removing the blinders of unconscious and systemic bias. "Stop saying it's so hard to find diverse talent, or that it's hard to find female engineers," she says. "It's not hard. Literally just look at us. Get to know us. We are here."
Beyond helping her emerging professionals find their footing on the path to success, Nur also applies her talent management and career development techniques to her own career. "I love what I am doing and I know what I am good at, and that's what makes me feel really happy and engaged at work," she says, "and I also know that what I do now will put me in a better spot for my next level." Always ready for her next challenge, Nur is studying Accounting, Finance, Strategy and Operations Management at INSEAD in France to develop her quantitative understanding of business decisions—a subject that she says scares her, but which has shed valuable perspective on her people-centered profession. "This is one of the lessons I learned from organizational dynamics," she says. "You have to find out your key strength, and go for it. However, you have to also pay attention to your quote-unquote 'development area,' so this area won't become your liability."
"Before completing the MSOD program, I had an idea of who I was, what I liked to do and where I wanted to go in my career. After completing this program, I was clear on who I was, what motivated and inspired me, and where I would go next in my career," she says. "In summary, the learnings from the program helped get me to my authentic self, thus that is why the Organizational Dynamics was so valuable. It's been ten years since I graduated, but every single day I apply what I've learned."