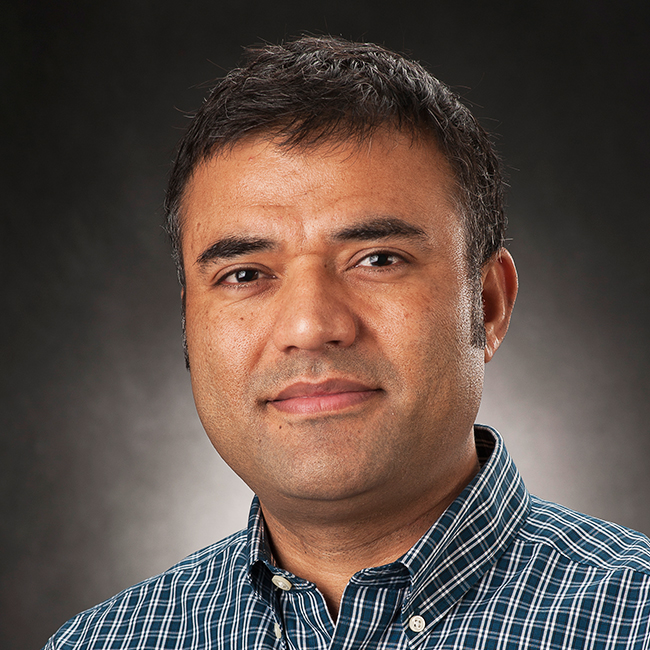 Quality Engineer, V22 Osprey Program, The Boeing Company
Education:
Master of Philosophy in Organizational Dynamics, University of Pennsylvania, 2015
Master of Science in Organizational Dynamics, University of Pennsylvania, 2011
Master of Science, Industrial and Systems Engineering, San Jose State University, California, 2007
Bachelor of Science, Electrical Engineering, University of Engineering and Technology, Taxila, Pakistan, 1998
Shortly after joining The Boeing Company in Ridley Park, Pennsylvania, Inam first learned about Penn's Master of Science in Organizational Dynamics when his colleagues at work mentioned it. Intrigued, Inam had email exchanges with the program staff and faculty and in the fall of 2009, Inam decided to enroll. As an engineer working in an important aerospace program, he mainly wanted to improve his project and program management skills.
"After I started the program, I found it offered a lot more than project and program management skills. It expanded my understanding of leadership, change management, learning organizations, consulting and coaching, global organizations and sustainable development. The design of Organizational Dynamics gives you the freedom to explore several different domains of knowledge. And, the environment in the classroom is such that you feel encouraged to integrate what you've learned into your own workplace experience.
When it was time for my capstone, I began integrating what I had learned in areas of project, program and portfolio management. I used systems thinking frameworks to identify risks and opportunities faced by the aerospace industry in the sectors of space, aviation and defense. My work was recognized with the Deans' Scholar Award and the 2011 Faculty Award for Outstanding Academic Achievement.
What I learned in the Master of Science program was so relevant for my continued professional development that I decided to pursue a Master of Philosophy in Organizational Dynamics. This time, building on my previous understanding, I focused on global studies and sustainable development to understand the implications of global value chains operating across continually shifting cultural, economic and political terrains. Again, I used capstone research as a vehicle to integrate this knowledge and understanding with my experience.
In my capstone, I researched the efforts by the Chinese to develop a large commercial aircraft and how those efforts impacted industry leaders and value chains across the globe. It was exciting to see how government policies, global corporations, supply chain architecture, industrial capacity, cultural differences and different stages of economic development contributed to varied perceptions, and different objectives—and decisions—of stakeholders involved in global value chains. I greatly enjoyed working with Organizational Dynamics faculty while integrating these diverse knowledge domains.
Now that I am about to complete my Master of Philosophy program this summer, I feel that students in Organizational Dynamics receive far more than knowledge, tools and skills; the program has a potential to transform an individual from the inside out. For me, the program was a process of self-discovery. In fact, during the course of my studies, particularly through consulting and coaching courses, I have gained a better understanding of myself and my relationship with others. With a better understanding of my personal history, my values, my gifts, my vision and my mission in life, I can now enjoy a quality of being that was not accessible to me a few years ago."