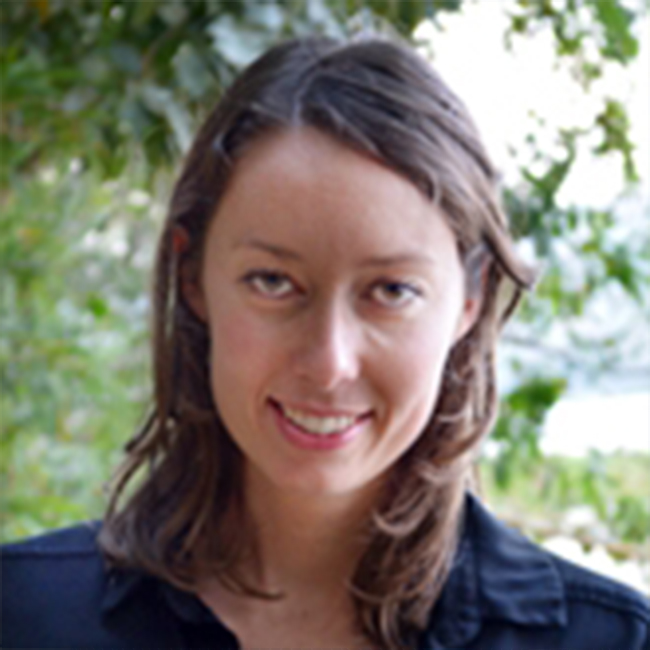 PhD Student, McGill University & Smithsonian Tropical Research Institute '18—expected
Education:
Master of Science in Organizational Dynamics, University of Pennsylvania, 2014
Bachelor of Arts in Psychology, Columbia University, 2007
Academically and professionally, Holly Cronin's interests focus on the dynamics of sustainable development in coastal regions. As a Fulbright Fellow, she spent a year investigating fishing community viability on the islands of Atlantic Canada's Bay of Fundy. The work inspired her pursuit of a graduate education to enable further exploration of insights that emerged from her ethnographic research and to develop a systems perspective on marine management. After reading about the Organizational Dynamics curriculum and attending an info session at Penn, it was clear to Holly that the program offered a distinct approach with the right balance of structure and flexibility. Upon moving to Philadelphia, she took a full-time position at the Wharton School to work on innovation-focused projects and later, while writing her capstone, she transitioned to the private sector as the systems strategist for a technology and finance startup pioneering sustainable seafood purchasing.
"I researched several graduate programs at Penn and elsewhere before deciding to apply to Organizational Dynamics. I appreciated that the flexible schedule allowed me to work full-time while earning my degree. Taking two classes each semester, including summers, I was able to complete my coursework within two years. Principally, I chose to pursue a master's degree in Organizational Dynamics because the program offered unique educational experiences, fostered individualized curriculum design and encouraged students to develop innovative projects.
The opportunities for experiential and applied learning through condensed travel and project-based courses set the program apart. I studied microfinance and women's empowerment in India, sustainable development in Sweden and wilderness management in the White Mountains—these classes not only complemented my Philadelphia-based coursework but also challenged me to expand my horizons by engaging with foreign contexts. During my final semester, with the support of my advisor, I conducted an independent study on organizational aspects of community-managed seaweed cultivation and presented my research at a global conference on sustainable aquaculture.
For driven, creative and open-minded individuals considering the pursuit of a master's degree in Organizational Dynamics, there are excellent opportunities to 'choose your own adventure' and tremendous resources to support your educational journey. Professors and classmates bring a remarkable diversity of experience to seminar-style class discussions, which is indicative of the broad relevance of an Organizational Dynamics education. The perspectives and tools students learn through the program are valuable both personally and professionally, regardless of the sector in which they are applied."