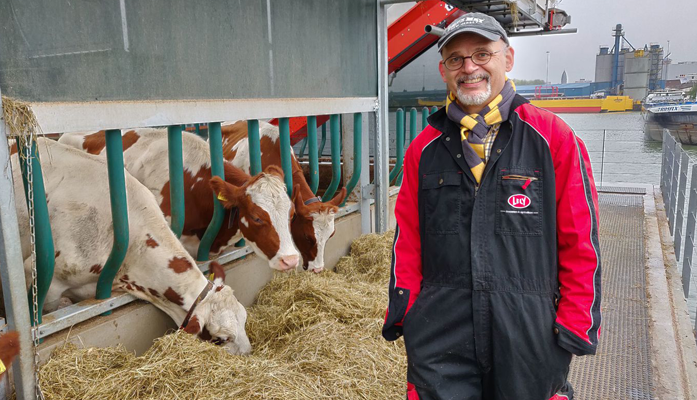 PHOTO COURTESY OF SIMON RICHTER
Penn Summer Abroad offers undergraduate students the opportunity to dig deep into the topics that excite them amidst the world's most extraordinary cultural and environmental sites—all while earning academic credit.
PSA programs pack the best of the study abroad experience into an unforgettable two to six weeks: Penn faculty experts, a cohort of peers united by common interests, and exposure to new ideas and traditions around the globe.
A recent article in the Philadelphia Inquirer profiles students from the 2019 Penn Summer Abroad trip to Berlin and Rotterdam, which focused on cutting-edge practices in sustainability.
Read on to discover all of the PSA programs offered this summer.
Cannes, France (May 10 - May 24, 2020)
Take a once-in-a-lifetime opportunity to study cinema while attending the world's most famous film festival.
Tours, France (May 20 - June 27, 2020)
Discover France's exquisite countryside through cultural tours, a host family stay and courses taught completely in French.
Madrid, Spain (May 21 - June 27, 2020)
Master your Spanish language skills, live like a local, and explore a majestic European country.
Information session:
January 17, 2020 at 4 p.m. in Cherpack Lounge, Williams Hall, Room 543
London, England (June 20 - July 25, 2020)
Examine the masterpieces of British authors and playwrights in the center of the literary and dramatic universe.
Information session:
January 20, 2020, at 5 p.m. in Fisher-Bennett Hall, Room 231
The Alps (August 17 - August 29, 2020)
Hike your way through breathtaking terrain while digging into earth and environmental sciences.
Information session:
January 23, 2020, at 5 p.m. in Williams Hall, Room 1