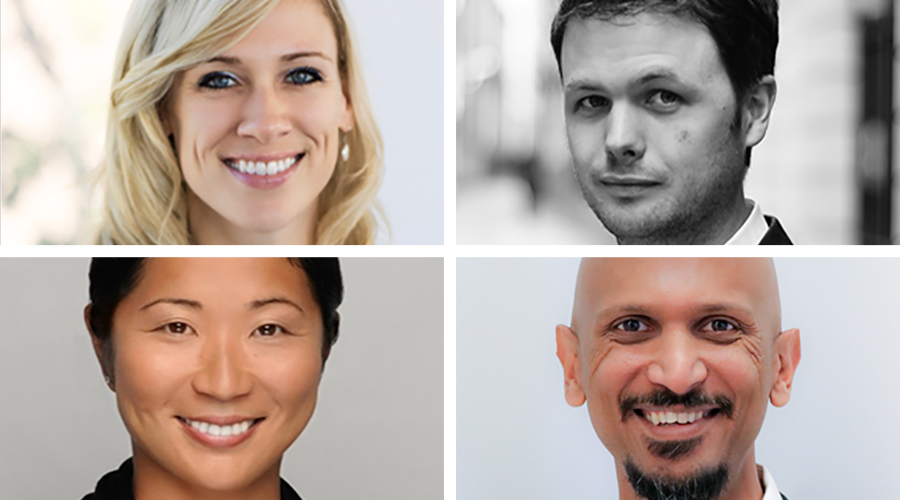 Penn's Master of Behavioral and Decision Sciences (MBDS) program has established an MBDS Advisory Board to guide the program's development. The board's inaugural members are thought leaders in the behavioral science field: Charlotte Blank, Chief Behavioral Officer of Maritz; Dr. Michael Hallsworth, Managing Director, North America of the Behavioural Insights Team; Dr. Namika Sagara, President, North America of the Behavioral Science Center at Ipsos; and Piyush Tantia, Chief Innovation Officer of ideas42. Additional members will be announced throughout 2020.
These well-known behavioral science practitioners represent a broad range of fields, including data science, marketing, government, health, and social enterprise. They reflect the MBDS program's vision of advancing interdisciplinary innovation and bridging the gap between the latest behavioral science research and the ever-changing needs of industry.
Charlotte Blank, one of the newly announced advisory board members, said, "With its academic rigor and access to leading corporate field settings, Penn MBDS is uniquely positioned to provide a best-in-class experience for students. I'm honored to contribute my own experience as an industry practitioner to the exciting momentum underway!"
The MBDS program is committed to equipping students to be highly effective and successful throughout their careers. To that end, the program directors are working with advisory board members to co-create additional professional opportunities for MBDS students through internships, design challenges, and employer-driven projects.
Have a question about the MBDS Advisory Board or another aspect of the Master of Behavioral and Decision Sciences program? Email MBDS Managing Director, Dr. Christopher S. Nave, at cnave@upenn.edu.