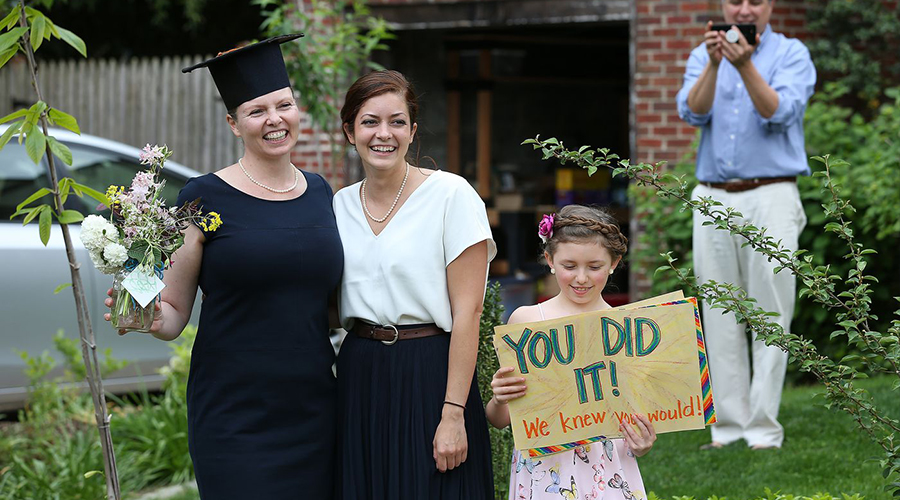 Photo: David Maialetti, The Philadelphia Inquirer Staff Photographer
Stephanie and Arielle Mae Pierson both graduated from the Penn LPS Bachelor of Arts program this past Sunday. Stephanie, 48, enrolled at Penn in 2007 and received a Bread Upon the Waters scholarship for part-time female students over age 30. When Arielle, 28, saw how much her mother enjoyed the program she decided to enroll as well. She got a full-tuition scholarship through Phi Theta Kappa, the honor society for community college students.
Stephanie majored in Latin American and Latino studies, and is now pursuing a master's degree. She hopes to work in nonprofit leadership. Arielle majored in archaeology, a lifelong interest that began with trips to the Penn Museum as a child. She plans to work in law.
During their time in the program, Stephanie and Arielle took four classes together. They timed their degree completion so that they could walk together in the same class. Though this year's ceremony was held virtually, the mother and daughter got to celebrate at home in New Jersey and friends and family surprised them with a socially distanced party.
For more, see A journey years in the making: Mom and daughter graduate from Penn together via The Philadelphia Inquirer.