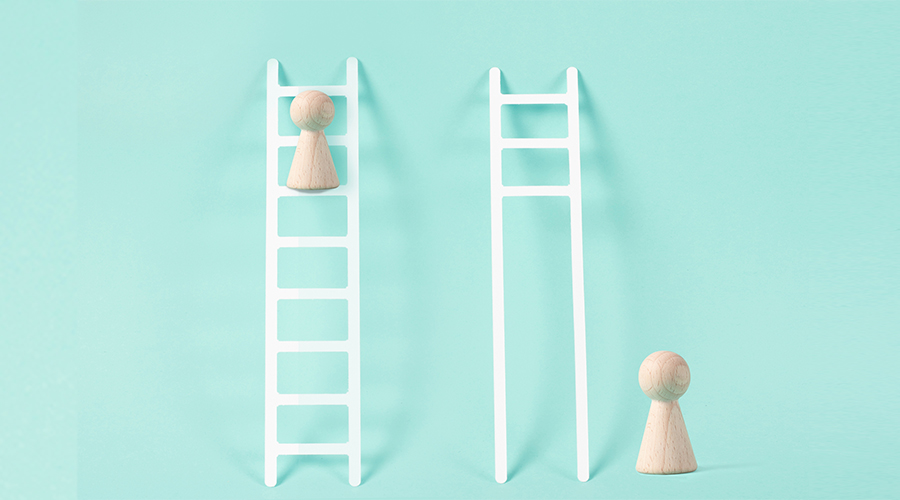 Cristina Bicchieri, founding director of Penn's Master of Behavioral and Decision Sciences (MBDS) and director of the Center for Social Norms and Behavioral Dynamics, wants to better understand how people's perceptions of their own autonomy impacts their understanding of the inequalities that exist throughout the nation.
Together with Professor Barbara Mellers, postdoc researcher Abraham Aldama, and other colleagues, Bicchieri developed a two-part survey to assess how much control respondents felt they had over their lives and to gauge their views on inequality in income, education, and health.
In her analysis, Bicchieri found that people who consider themselves as highly autonomous also think others are too. And those feelings are connected to the perception that inequalities are less than they actually are, despite the fact that since the 1960s, disparities have consistently increased in the US.
Bicchieri asks, "The question is why. Why do people misperceive the extent of inequality? If you think that most people are masters of their own lives, then you also think that they can better their own lives if they wished, as they are in control of their lives. Admitting that there are more poor people than you imagined shows that many people aren't really using their opportunities."
Aldama notes, "This then tends to make people believe that whatever inequality exists is fair. In other words, if you're poor it's because you didn't put in enough effort."
The next step in their research is presenting participants with actual US poverty statistics, and early findings are showing that even those numbers aren't enough to change people's minds. Bicchieri thinks that this points to people's strong ideological conventions that often contradict reality, in spite of the data they have available to them.
Aldama suggests, "This has the potential to help us understand a little more of where policy preferences come from. If we believe that certain policies might be helpful, generally, how do we nudge people to support them? What kinds of interventions might push people toward certain policy preferences?"
Bicchieri feels that closing the gaps in opportunity and education are good places to start. She says, "offering a strong education can bring people more in tune with facts and data and—hopefully—make them more tolerant."
Read more about Bicchieri's research at Penn Today >