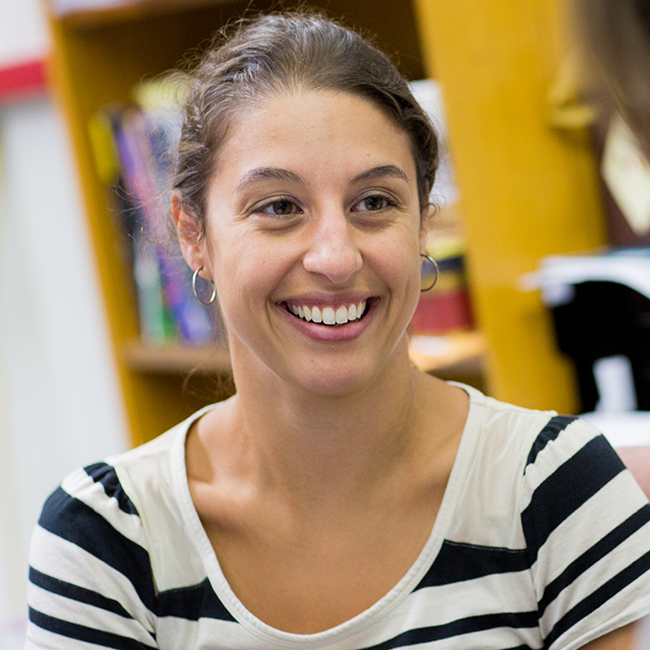 Danielle Lever came to Penn in October 2010 as the Advisor for Pre-Health Programs. She works with both Core Studies and Specialized Studies students, providing support in academic and career advising, committee letter writing, planning and delivery of special workshops/events, building a robust student community and many other duties to benefit the success of our Pre-Health Programs students.
Danielle has found that one of the most rewarding aspects of working with Pre-Health Programs students is helping them through the transition of the Pre-Health Programs and preparing them for their professional school career in the healthcare field. Our students' strong desire to help others is a source of inspiration for Danielle as she works to help them reach their goals and realize their full potential. As an advisor, she truly enjoys forming a connection with the students that allows her to be available throughout the year to help them move forward in the program.
Before joining Penn, Danielle served as the Assistant Director of Admissions at Thomas Jefferson University, School of Nursing and School of Health Professions and brings with her more than three years of experience in college admissions, recruitment and enrollment management. Danielle's experience with college admissions, specifically in healthcare professions, has helped her understand the needs and concerns of Pre-Health Programs students at Penn.
In 2010, Danielle received her Master of Science in Higher Education Counseling/Student Affairs, which is a Council for Accreditation of Counseling and Related Educational program, from West Chester University of Pennsylvania. Danielle also attended West Chester University for her undergraduate degree, Bachelor of Arts in Communication Studies, where she graduated magna cum laude in 2005.