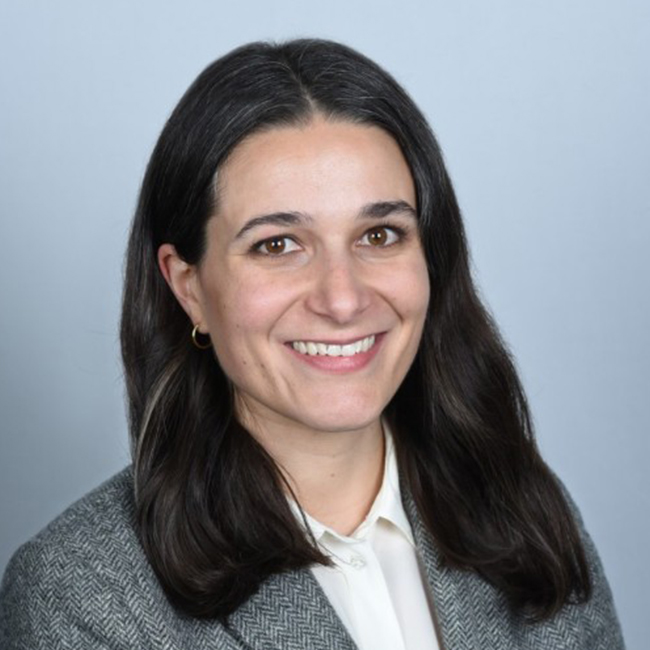 Customer Experience Enablement Manager, Lattice
Education:
Master of Arts in Classical Studies, Vanderbilt University, 2013
Classical Studies Post-Baccalaureate Program, University of Pennsylvania, 2011
Bachelor of Arts in Classical Civilization, University of California, Los Angeles, 2010
"When I started learning Latin, I was so floored by how the literature captures the human experience and the struggles we still deal with," says Emily Beugelmans Cook (Classical Studies '11). "But eventually you find that it is an entirely different culture, and it's interesting to piece together how they lived and what they thought, and how that impacts us today." Emily switched her college major to classics and followed her undergraduate degree with Penn's Classical Studies Post-Baccalaureate Program to prepare for advanced study in the field. "For me, the post-baccalaureate program was a bridge between undergraduate work and pursuing a graduate degree. I needed the languages to get to that next level," she says.
At Penn, Emily continued her study of Latin and Roman literature while accelerating her study of Greek, squeezing an entire year of language instruction into one summer intensive. "I lived and breathed Greek that summer," she laughs. "If you dedicate all your brainpower to one subject, you can get into the mindset and the flow of it." Emily also balanced her intensive coursework with a job in the Center for Advanced Judaic Studies at Penn, where she helped digitize and preserve part of their collection. "Penn is really what you make of it," she adds. "The people who are the most successful really take advantage of the resources that are there: attend lectures, take jobs in libraries or the museum, talk to other students and professors."
With her language certificates and faculty recommendations, Emily was accepted to her top choice master's program at Vanderbilt University. "That program changed my life in a lot of ways," she says. "I met my husband, I made lifelong friendships. And it's the place where I first got to teach." As a teaching assistant for a study abroad course in Greece, Emily traveled all over the Peloponnese with her students. She also had the opportunity to study history and archaeology in Rome, which opened doors for Emily and her classmates to see museum collections and archaeological sites.
Studying the ancient world up close reaffirmed Emily's interest in classical studies, so she applied and was accepted to a PhD program at the University of Chicago. "I got to go to the schools I dreamed of going to," reflects Emily, "but I started to realize I had never given myself a chance to experience anything else." After two years in the program, she decided to take a risk and try exploring job opportunities outside of academia. "It was one of the hardest decisions I ever made—it's always hard when you dedicate so much time to something. But I've discovered that it's been a really good decision for me to work outside of the academic sphere," she says.
Emily spent a few years in public relations, then she came across the opportunity to work as an instructional designer for an e-learning company. "I fell into tech. I didn't think I would ever join a tech company," Emily laughs. But as she points out, there are many academics who find their skills suited to the tech industry—including her boss at the e-learning company, who was also a classicist—and there are certainly many ways the field can benefit from humanities expertise. "Tech touches every part of our lives. The more people in tech who really think about how humans interact with the world around them, the better off we will be. My personal mission is to make tech more humanistic," Emily adds.
Now a Customer Experience Enablement Manager for another software company, Emily provides knowledge and training to her customer experience colleagues so that they can help clients adapt the software to their organization's specific needs. "It's been a nice return to my teaching roots," she explains. "One of my fields of interest within classics was narratology, or how people tell stories. PR is storytelling. Storytelling is a really powerful tool in teaching, too. So that's the thread through a lot of the different jobs I've taken on—it comes down to communication."
It also comes down to the ability to tackle complex problems, whether in the workplace or the classroom. "Academia made me a better thinker, and in some ways a better and more empathetic person. It made me a more curious person, which is really overlooked as a quality that can get you far," Emily reflects. "But people aren't always exposed to the idea that you can live the life of the mind outside of academia. I've encountered some of the most challenging and interesting problems in the workplace. People are complex, things change rapidly, and it can be really intellectually stimulating to think about these problems."