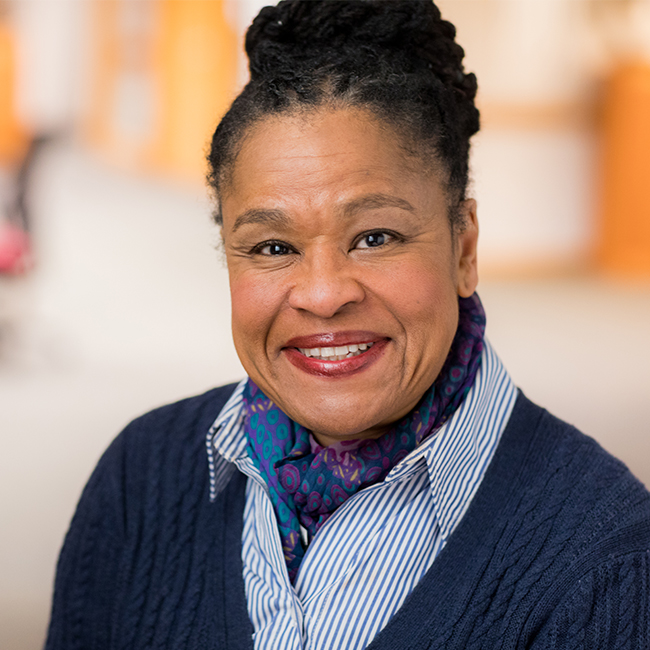 Senior Advisor and Philanthropy Consultant
Education:
Master of Applied Positive Psychology, University of Pennsylvania
Graduate studies in social policy, with a concentration in child and family development, Brandeis University
Bachelor of Arts in Psychology, Vassar College
"When I was a child, my grandmother gave me a copy of a book called The Golden Gems of Life that explained how to live life to its fullest. So, I have always been familiar with the concept of positive psychology. However, I first learned about the Master of Applied Positive Psychology (MAPP) program when I read Dr. Martin E.P. Seligman's book Flourish," recalls Christine Robinson, a senior advisor and philanthropy consultant for a number of significant nonprofit organizations and foundations.
Christine's work spans from launching comprehensive community health initiatives in five cities across Florida to helping the Ford Foundation develop grants that can improve educational programs for young people in Detroit. "There needs to be an infusion of positive psychology in the way that systems are structured and how large-scale decisions are made," she adds.
Much of Christine's work and research is focused on how an individual thrives in a community, and what resources a community needs to support its individuals. She asks, "How can a policy enable a large number of citizens, particularly those who have been marginalized, to shine and show their value? An individual has a level of agency, but there are tremendous implications based on the greater ecosystem, and a lot of that indeed is policy."
Throughout her studies, Christine has been most excited by the caliber and diversity of faculty, guest lecturers, and students. "The instructional team could not be finer. It's been a privilege to hear from the leaders in the field," she continues, "The students are very fascinating. In my class, we have people from Mexico, Hong Kong, the United Arab Emirates, the United Kingdom, India, China, Argentina, and Denmark. It's been a very rich experience."
On being awarded the fellowship, she notes, "I am very thankful for Program Director Dr. James O. Pawelski, who personally reached out and encouraged me to apply. He has been tremendous. My goal is to take this learning and examine interventions at scale and apply positive psychology to the policies, systems, and programs that I develop for organizations."
Reflecting on her journey thus far, Christine adds, "From the depth of my heart, I believe that communities on the margins—people of color, immigrants, refugees, LGBTQ, people with disabilities, and people of varying family structures and socioeconomic status—matter. That's my motivation for being in the MAPP program, and is at the heart of my studies."