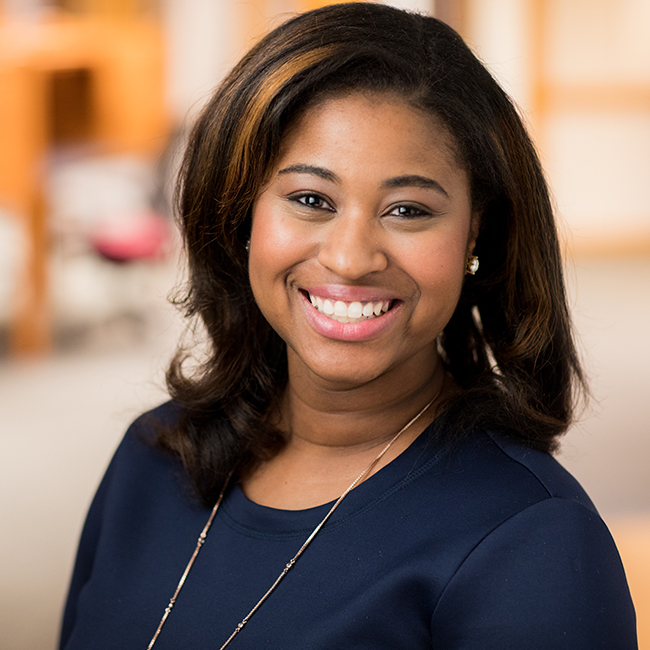 Psychology PhD Candidate, Washington University in St. Louis
Education:
Master of Arts in Psychological and Brain Sciences, Washington University in St. Louis '22
Master of Applied Positive Psychology, University of Pennsylvania '18
Master of Science in Secondary Education, University of Pennsylvania '15
Bachelor of Arts in Psychology and Theatre, The George Washington University '13
"My passion has long been in research," says Jenn Beatty (Master of Applied Positive Psychology '18). She is currently a doctoral candidate at Washington University in St. Louis' psychology PhD program. She designs large-scale immersive interventions to address interpersonal issues around racial bias. Her primary research interests are at the intersection of bias regulation and emotion regulation.
Prior to pursuing her doctoral degree, Jenn Beatty worked with Wharton People Analytics alongside some of the instructors who taught her courses in the Master of Applied Positive Psychology (MAPP) program. As a research coordinator, Jenn assisted with research projects that work with partner organizations to advance data-driven workplaces. In some ways, she says, the research seems like a natural extension of her master's thesis and preparation for doctoral research—with some key differences. "I've learned that research takes a lot of time!" she laughs. "Sometimes as a student in a master's program, you can be so excited by research findings that you forget the very long process that it takes to get to those findings."
Jenn's interest in the MAPP program emerged not only from her research interests but her desire to help others. As an undergraduate, she studied psychology; as a young graduate, she first taught middle school English and pursued a master's degree in education. "I found MAPP at the intersection of education and psychology, and it reawakened my dream of becoming a researcher," she explains. The overarching question that motivates Jenn is how to change mindsets—that is, how to create tenable, long-lasting changes to individual or shared beliefs and outlooks. "Throughout MAPP, my exposure to positive psychology was anchored in inquiry and research," she explains. "This has allowed me to focus my current application of positive psychology to engaging in research. I take what I've learned in MAPP and apply it to the kinds of questions I ask."
With faculty mentors, an incredible advisor, and an engaged, supportive cohort of classmates, Jenn was able to customize a course of study to suit the thesis she had in mind. "MAPP is not a cookie-cutter education or experience," she emphasizes. "We're a diverse program in terms of career goals and background, and I found it encouraging that I was able to prepare for a psychology PhD program while other people used MAPP for other objectives." As an example, Jenn recalls an instructor who encouraged students to create a capstone project using the research, content, and methods best suited to their unique goals; Jenn opted to explore an empirically-based approach to her project that would help to prepare for PhD research, while other students used methods that would best support their career goals.
"I have known I wanted to do a PhD in psychology since the 5th grade," Jenn recalls. "I've always wanted to do research, and frankly, I had no idea how exactly I would get there. Now, I am doing what I've always desired. This is something that I couldn't have anticipated but that I am incredibly grateful for, and the experience of MAPP gave me the courage to pursue it."