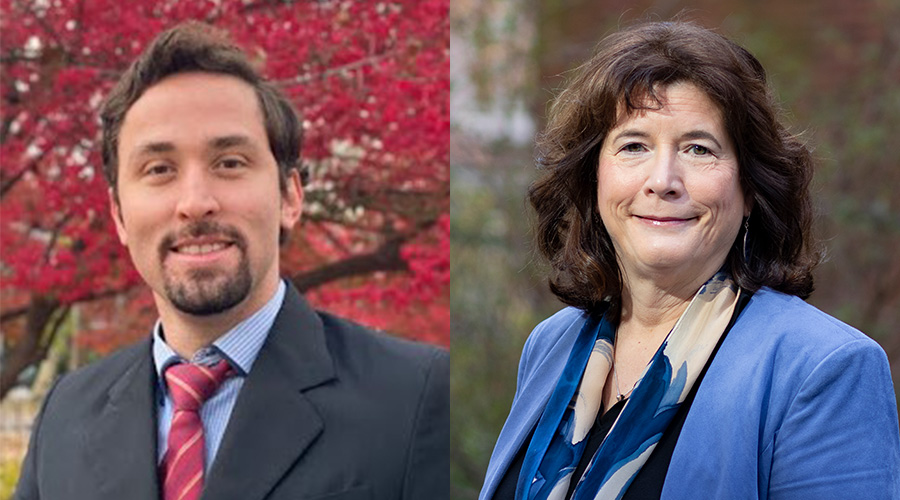 The College of Liberal and Professional Studies is delighted to welcome Dr. Luis Artavia-Mora and Dr. Tina Morgan Ross to Penn.
Dr. Luis Artavia-Mora joins LPS as managing director for the Master of Behavioral and Decision Sciences. Artavia-Mora holds master's and doctoral degrees in behavioral and development economics from Erasmus University of Rotterdam and a bachelor's degree in economics with distinction from the National University of Costa Rica. He has extensive international research and teaching experience in the field of behavioral science, working with diverse audiences, and as part of multicultural teams. He has developed projects and proposals related to health, poverty, and education for a variety of public and private institutions in India, Kazakhstan, Moldova, Mexico, El Salvador, and the Bahamas. Artavia-Mora has also examined how behavioral insights can improve the well-being of underprivileged populations in the Netherlands and Burkina Faso.
Artavia-Mora has expressed enthusiasm for connecting the world of behavioral science research and scholarship with the professional world, for teaching and mentoring students, and for helping individuals and organizations learn how to make behavior change sustainable over time.
Dr. Tina Morgan Ross joins LPS as the new associate director of the Master of Chemical Sciences. Ross brings a wealth of knowledge about the field of chemistry to this position. She earned her MS in organic chemistry from the University of Pittsburgh and then worked in industry as a medicinal and organic chemist for many years in drug discovery at companies like Smithkline Beecham, Sterling Winthrop, Johnson & Johnson, and Hoffmann-La Roche. Ross then earned her PhD in organic chemistry from Bryn Mawr College. Ross is the lead author of "A Selective Small Molecule NOP (ORL-1 receptor) Partial Agonist for the Treatment of Anxiety" (Bioorganic and Medicinal Chemistry Letters 25 (2015), 602-606) and is the co-author of over 25 papers on heterocyclic medicinal chemistry. She holds 25 patents/patent applications deriving from her coworkers and her research, including synthesizing and optimizing synthetic routes for neuroscience and analgesic drug candidates including β-Secretase (BACE) Inhibitors, gamma secretase modulators, and β-amyloid disaggregators for the treatment of Alzheimer's disease. In addition, Ross synthesized the first small molecule nonpeptide human galanin hGal-1 receptor antagonist (memory) and most recently worked on idasanutlin for treatment of acute myelogenous leukemia (AML) patients.
Ross taught as an adjunct instructor for nine years at several regional institutions, including West Chester University, Drexel Medicine, Ursinus College, and Immaculata University. She also consulted on a wide range on safety and technology projects for Tindey Technologies. For the past three years, she also served as the director of the Master of Science in Forensic Science program at Drexel University College of Medicine.