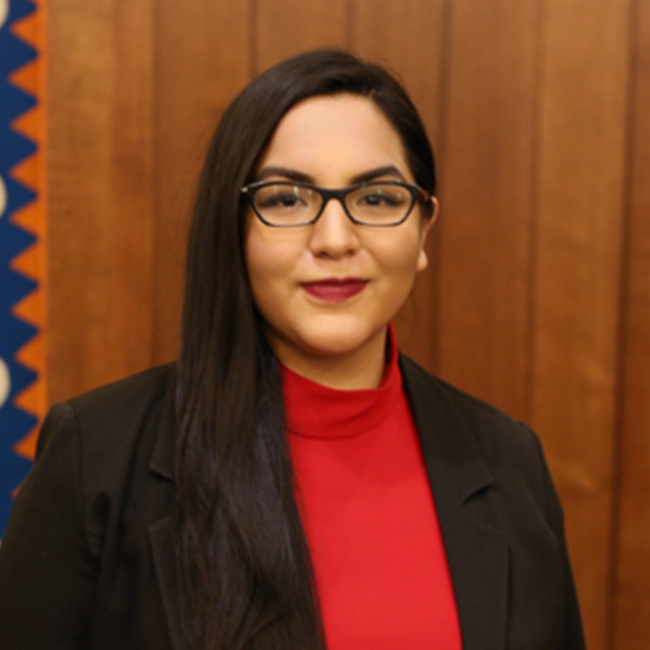 Consultant – Behavioral Sciences, The World Bank
Education:
Master of Behavioral and Decision Sciences, University of Pennsylvania '19
Bachelor of Arts in Political Science, Pontificia Universidad Católica del Perú '13
"Behavioral sciences are often reduced to simple experiments and 'nudges,' but behaviors are not independent," says Lorena Levano (Master of Behavioral and Decision Sciences '19). "People don't just behave how they want to, they also behave how they think they are supposed to, societally," she notes. Lorena chose Penn's Master of Behavioral and Decision Sciences (MBDS) program specifically for its thought leadership on applied social norms and for the program's founding director, Cristina Bicchieri, who is the leading scholar on this new area of research. Lorena says that social norms are especially critical in the context of her own work, which seeks to prevent gender-based violence toward young people in her home country of Peru. "Violence cannot be solved by the criminal justice system," Lorena says. "The solution to violence is prevention: understanding why people do what they do, and how we can change that from the core."
Lorena valued the flexibility of the MBDS curriculum, which she says befits such a highly interdisciplinary field. Students take five core courses and select three electives from disciplines and schools across the University. Lorena took three courses at the University of Pennsylvania Graduate School of Education. She explains, "If we really want to change behaviors, we have to start with kids. As prevention, we should start as soon as possible." Lorena says she received exceptional, enthusiastic support from her professors in both programs, who helped her secure a highly competitive GAPSA-Provost Fellowship for Interdisciplinary Innovation. The funding enabled Lorena to complete her capstone research project, which analyzed the attitudes of Latino high school students in Rhode Island regarding sexual harassment. Lorena conducted focus groups and over 100 surveys for the project and presented her findings at the international Norms and Behavioral Change (NoBeC) Workshop at Penn. She also presented at Penn's annual Grad Ben Talks, where she received the Audience Choice award for her talk, "Sexual Harassment in High Schools from a Social Norms Perspective."
Upon graduating from the MBDS program, Lorena returned to her job at the Ministry of Education in Peru while also maintaining a connection with Penn. She recently invited current MBDS students to propose behavioral design solutions for the ministry to encourage more young people to report violence in their schools. Lorena's newest assignment is as a consultant for the World Bank, where she is designing a campaign to prevent gender-based violence at universities in Peru. She was also hired to teach a new course in behavioral science applications for political science at Peru's leading university, Pontificia Universidad Católica del Perú, her alma mater.
Lorena says the MBDS program helped her come into her own as an academic and a practitioner, and most importantly, as a bridge between these two worlds. She says the program also bridges cultures by bringing together students from around the world—half are from outside the US—for cross-cultural exchange and global perspectives. Lorena received many honors during her time in the MBDS program, including being named a 2018–2019 Dean's Scholar for her "outstanding academic performance and intellectual promise." She says, "It's the type of program that makes you excel. I could not have done any of it without the support they provided."