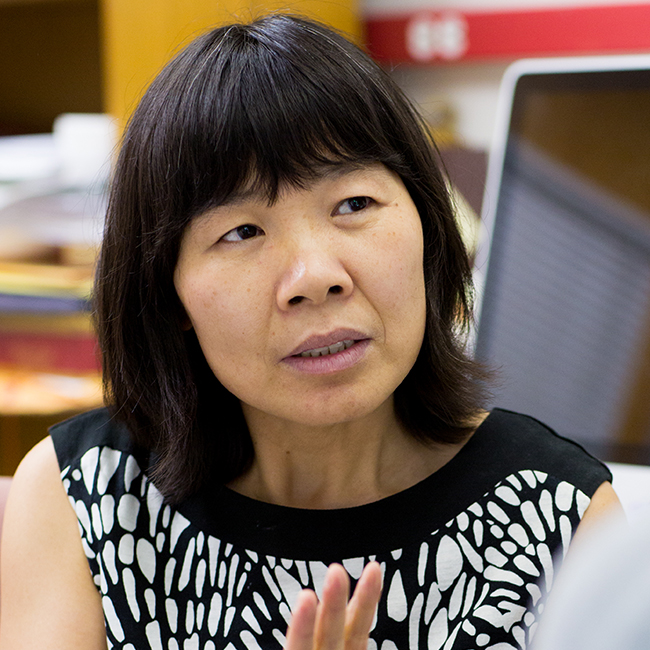 Biology Lecturer and Advisor
Lisa Witmer joined the Pre-Health Program in 2005 as a lecturer and advisor. She is responsible for teaching Introductory Biology and upper-level biology courses to Core Studies and Specialized Studies students. In addition, she is involved in recruiting prospective students and providing academic, application and career advising to Post-Bacc Pre-Health students.
Lisa earned her PhD in Plant Physiology and Molecular Biology from Virginia Polytechnic Institute and State University in 2000. She did her postdoctoral training at Purdue University where she conducted research on molecular characterization of origin recognition complex (ORC) involved in DNA replication in maize. She joined Dr. Robert Wilson's lab at Penn in 2002 where she conducted research on identification of anticancer drug targets using synthetic lethal analysis in yeast.
With more than five years of teaching, Lisa has a strong passion for teaching and is committed to students' learning. She has more than five years of teaching experience at Penn. She has taught Introductory Biology (BIOL 101 and BIOL 102), Cell Biology and Biochemistry (BIOL 202), and Molecular Biology and Genetics (BIOL 221).  She currently teaches Advanced Cell Biology (BIOL 480) and Essentials of Vertebrate Physiology (BIOL 213).
Lisa also has a strong passion for advising and a commitment to critically analyzing Pre-Health students' academic backgrounds, in order to develop highly individualized plans of study designed to help accomplish their goals at Penn. Over the years she has helped numerous students successfully enter health professional schools.