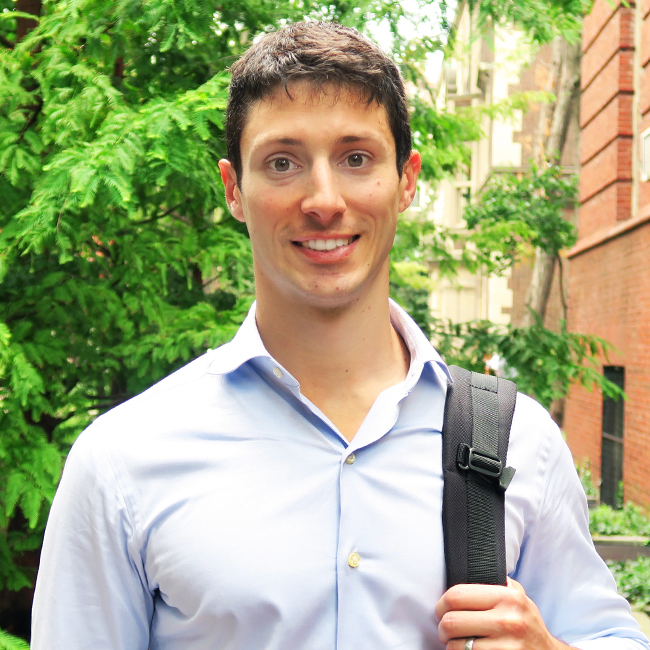 Product Cost Engineer, GE Renewable Energy
Education:
The University of Pennsylvania, Master of Sciences in Applied Geosciences '16
Villanova University, BS Engineering '07
Lieutenant and EOD Officer, United States Navy Reserve
"The military taught me to be an effective communicator, and that's helped me throughout the program, especially in the project management courses," shares Mark Lotto ('16—expected), Lieutenant and EOD Officer, United States Navy Reserve.  Eager to join the workforce, Mark came to the Master of Sciences in Applied Geosciences (MSAG) program in 2015 after spending seven years doing tours in the Middle East. "I knew I wanted to start an internship right away. This program allowed me to work full-time and get work experience."
Through his connections at Penn, Mark was able to land an internship with Langan Engineering and Environmental Services. While working towards his degree, Mark became OSHA certified for fieldwork and learned the ins-and-outs of environmental consulting with Langan—from doing groundwater and concrete sampling to preparing data and presentations for clients. 
Mark's resume in the MSAG program is expanding all the way to West Bengal, India for his Project Design research. The region he is examining with Dr. Arun Deb is burdened with naturally occurring arsenic in its groundwater that has detrimental effects on the health of the people and of the environment. In November 2016, Mark and a team of fellow researchers will be testing the efficacy of filters that were installed back in 1997 and will provide the community recommendations for improvement.
Though the combination of work, research and academics, was challenging, it was not overwhelming for Mark. "Most of my professors are currently working in the field, so they help their students with balance and understand the demands of professional life." Now with an internship and the technical skills learned in the classroom, Mark feels more prepared to dive into his career in geology. "There aren't many programs around that offer the same technical focus or insight into the industry quite like the MSAG program."
Mark finds in his work, academic research and military experience that for individuals and businesses to make a difference, "Think about the effects of what you're doing before you do it. In our country we are very fortunate when it comes to natural resources," he remembers, "In Iraq, we drank bottled water every day. The impact of moving pallets of water for me to drink is big and it's something we don't really think about."
When it comes to his career plans, Mark hopes to work in environmental and energy consulting and continue to get his hands dirty. "I've always been an outdoors person. I was a Boy Scout and an Eagle Scout. I was pretty dorky in high school," he smiles, "but I think it all worked out for me."
Professional affiliation updated in August 2021.