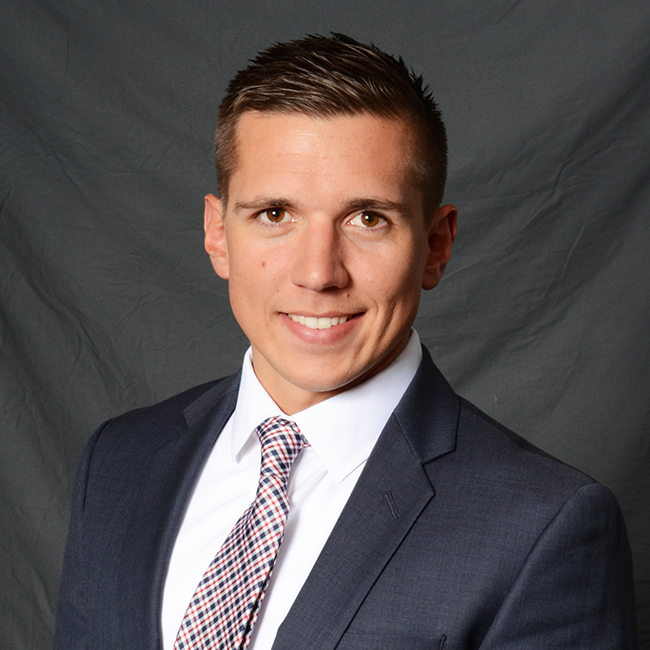 Senior Consultant, FTI Consulting
Education:
Master of Science in Applied Geosciences '18
Lehigh University, BS Earth and Environmental Science '13
"I'm realizing as I go through the program how applicable and useful what I'm learning is in my job and in the real world," shares Jack Breiner (Master of Science in Applied Geosciences '18), a Senior Staff Geologist at Langan Engineering and Environmental Services, "I take the material and skills that I'm learning at Penn and immediately use them the next day at work."
Jack joined the Master of Science in Applied Geosciences (MSAG) program in 2014 with the support of his company. "I'm very fortunate that I have support from both sides of my professional life—my job and my school want me to succeed. My managers are flexible with my school work and my professors understand the demands of having a full-time job."
The symbiotic relationship with work and academia has suited Jack and his pursuits in the field. As a Senior Staff Geologist, Jack visits sites where soil has been contaminated and helps find solutions for remediation and continued monitoring. His courses at Penn not only help him apply the latest knowledge to his work, they also help him prepare for his Professional Geologist licensure.
Though Jack's trajectory in geology has been on a steady rise since graduating from Lehigh University in 2013, he once had other plans for himself, "I had my heart dead set on being a music teacher through my sophomore year of high school. That summer my family went to Yellowstone and after that I decided I wanted to be in the earth sciences. To see something like that, all of the mountains and forests in such a huge scale changed my path," he remembers, "It's a very intriguing science to try and figure out what's going on beneath our feet."
Through his on-the-job experiences and opportunities at Penn, Jack stays on the cutting-edge of new technologies and techniques in the field, "There's so much innovation going on all of the time. It's an ever-changing industry. Knowing what's out there on the fringe that you can apply to a site might change the tide for you and your client."
As for the future, Jack hopes to continue growing his role at Langan and expanding his expertise in site remediation. "In the scheme of our planet, we are working with the top one-half percent, but that's where all of the people live and where all of the life is. That's why you get into a field like this, because you care about the ultimate outcome of what you're doing. It's going to make life better for 200, 300 or 500 people in the immediate area," he shares, "That has to make you feel good in a way."
Professional affiliation updated in August 2021.